Casio G'zOne Commando 4G LTE Review
25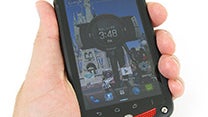 Introduction:
Casio has been making various rugged phones for Verizon Wireless for nearly 7 years now, with the last version coming in 2011 in the form of the
Casio G'zOne Commando
– an Android powered smartphone. But that has been 2 years ago, and in the ever-changing smartphone world, that is nearly an eternity. So to freshen things up a bit, Verizon has now introduced the new
Casio G'zOne Commando 4G LTE
. As you can gather from the name, the main difference between the two G'zOne Commando units is that the newest model runs on Verizon's 4G LTE data network – but there is also a larger screen, faster processor, more memory, and a higher resolution camera on board. All of which comes in a form-factor that can take abuse, but with a reasonable $99.99 contract price.
Included in the retail package is the Casio G'zOne Commando 4G LTE C811 smartphone, 1800mAh battery, wall charger with detachable microUSB cable, and user guides.
Design:
Like its predecessor, the Casio G'zOne Commando 4G LTE shares a similar look and feel, though it is more refined and less "in your face" with fewer orange accents. Its hardened rubberized exterior feels sturdy and provides a nice firm grip that is easy to appreciate.
Located above the display is a
1.3MP front facing camera
, while on the left side is the volume rocker and programmable tactile key, which comes assigned to toggle the Glove Mode, but can be used for other software functions. Up on top is the power/lock key, which we felt was a bit too small and hard to find, as well as the protected 3.5mm headset jack, while on the right side is the protected microUSB port and charging-dock connections, and around back is an 8MP autofocus camera with LED flash. There is a movable lock-release to open up the battery cover, which has the same type of rubber O-Ring that is on the USB port and headphone port, to help protect it from the elements. With the 1800mAh battery removed, you can then gain access to the SIM slot and microSD memory card slot.
Since the device meets
MIL–STD–810G certification
, it is clearly designed for a person that leads an active lifestyle, or wants a smartphone that can stand-up to some abuse, since it can withstand a 4-foot drop, water immersion at 1 meter for 30 minutes, rain, dust, temperature extremes, salt water spray, humidity at 95%, vibrations, and even solar radiation. The phone is also equipped with Corning Gorilla Glass 2 to prevent breakage and damage to the screen.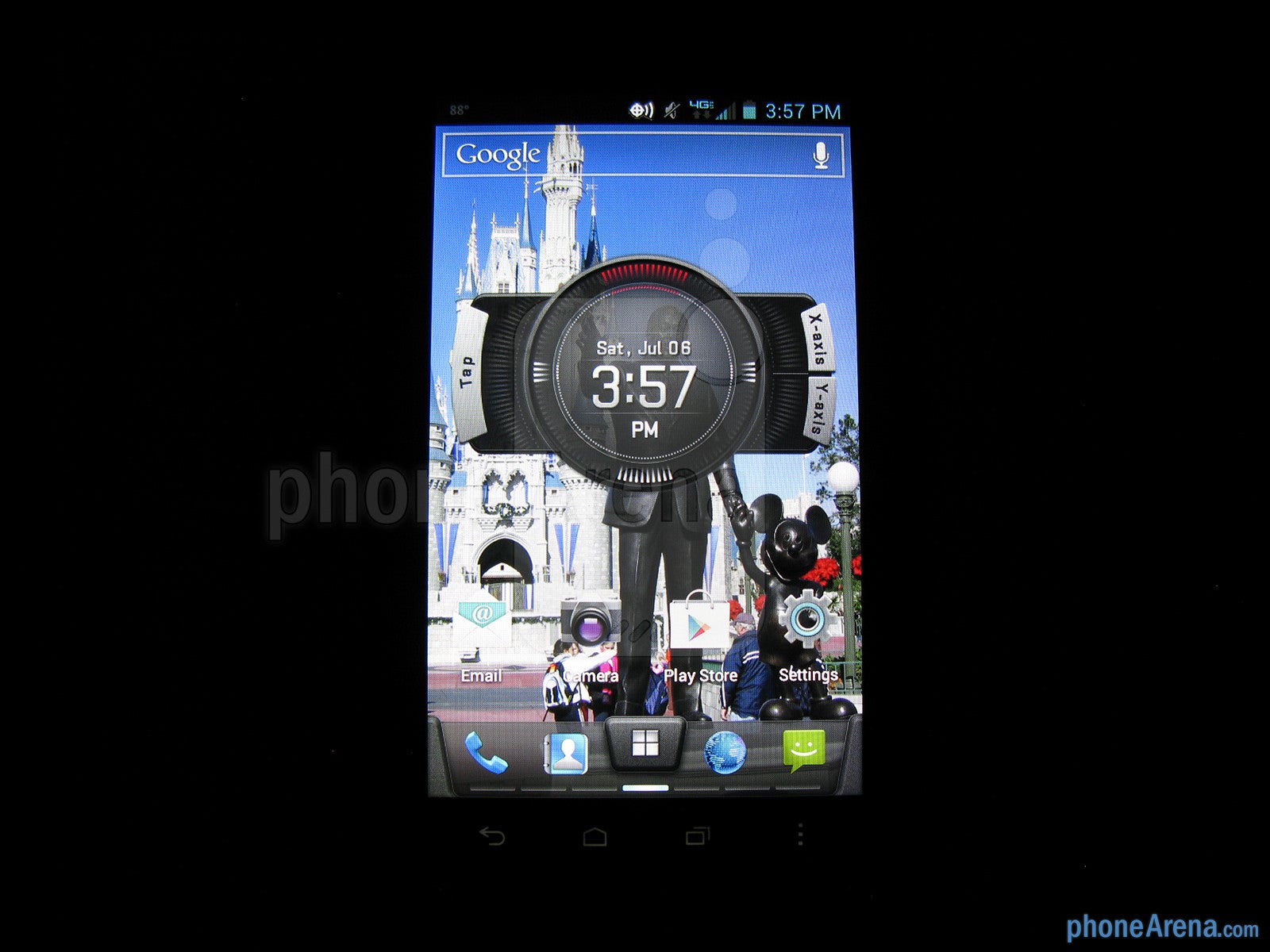 Display:
We are glad to see that the display size has increased from 3.6" to
4.0"
on the Casio G'zOne Commando 4G LTE, which does make it a modest size, but unfortunately the resolution still remains
480x800 pixels
(WVGA), meaning that small text and images can appear jagged at times. Also the TFT display that is used doesn't have the widest viewing angles, which means it only looks best view viewed straight-on. Furthermore, we noticed that the display's backlight doesn't really get as bright as we would like, so when using it outside, the screen appears dim and hard to view, even though the backlight is set to the brightness level. Overall, we're feeling somewhat disappointed by the display, as it should be a bit larger (4.3") and with a higher resolution (720p) to compete with other smartphones in this price range.
Casio G'zOne Commando 4G LTE 360-Degrees View: