BlueAnt Q3 Review
2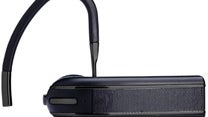 Introduction:
Unlike smartphones, Bluetooth headsets rarely see successors, but when they do, the time between releases is usually lengthy. For veteran Bluetooth accessory maker BlueAnt, they've finally brought to market its
BlueAnt Q3 Bluetooth headset
– a good two years after the release of its previous effort in the Q2. Being a successive headset and all, it's seeing many new hardware tech, such as wideband audio voice control and Siri/Google Voice actions integration, to give it enough separation from its predecessor. Even with all the mumbo jumbo, let's just hope it'll get the job done where it matters the most!
Design & Comfort:
You'd think that they would somehow change up the design for this third installment, but that's not the case whatsoever, as the BlueAnt Q3 looks almost identical to its predecessor. Visually, it's a bummer to see nothing terribly new, but despite that, there's that business-like element to its design. Even though it's constructed out of plastic, this gives it a clean look and light weight feel – while the metallic strips along its façade help to sprinkle a hint of premium to the headset. As a whole, it's not the most compelling headset design we've seen, but we suppose they didn't want to mess around with the recipe from beforehand.
During prolonged wearing, we didn't find the BlueAnt Q3 too irritating in the ear, but we'd recommend using
the ear hook
seeing that it feels a bit loose without it. In fact, even using the appropriate sized ear bud, it still felt loose enough to fall out of our ear with some abrupt head movements. Just like its contemporaries, the shape of the ear bud is fashioned in a way that it channels the audio from the headset into a narrow area – so yeah, it looks intimidating at first, but it's relatively flexible.
Taking up the majority of space on its façade is the
meshed grill
that's used to reduce wind noise, which also hides away its two microphones – one is on the tip of the Q3, while the other is positioned on the opposite end. Nearby as well, are the multi-function command button, LED notification light, volume toggle, and microUSB port to charge its internal battery. Strangely, pushing the volume control toggle up actually decreases the volume, as opposed to increasing it, but then again, we're quickly able to adjust. On the inside section of the Q3, there's a single switch that easily turns the headset on/off.
Software Features:
Touted as being stuffed with an arsenal of software features, they're not something that takes the functionality of a Bluetooth headset to new heights. Rather, it's more of the same as it meets the same standard we've come to expect with headsets as a whole in this day and age. For starters, the BlueAnt Q3 features
voice control
that can execute commands, such as telling us how much battery life is left, and being to answer/reject phone calls by simply speaking "answer" or "ignore." Thankfully, they've incorporated support for Siri & Google Voice, so we can use the respective services by simply pressing on the command button. For those wielding Android 2.1+ smartphones, they're treated to the BlueAnt app, which merely reads back received text messages.
So what can we say about these so-called "premium" software features? Honestly, they're far from being regarded as premium, especially when many entry-level headsets offer similar functionality. By now, it's all becoming all too standard amongst the crop within the $100 price point range. Moreover, knowing that today's smartphones feature expansive voice services, it doesn't make it any better for the Q3 when it merely bridges the connection to those services with its own offering.
Recommended Stories