BlueAnt Q2 Review
2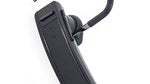 Introduction and Design:
Potentially establishing itself as the premier, sophisticated, and functional Bluetooth headset out there, the
BlueAnt Q2
just might earn its way up to your ear as it features a medley of technology to keep it high on the totem pole. Clearly sitting atop at their high-end offering, it's going to take a lot of outstanding performances in various aspects to keep the $129.99 investment in owning this device a very meaningful one. Regardless, being the successor to the late BlueAnt Q1, the Q2 aims to continue the stellar achievements and marks obtained by its predecessor and catapult itself to new realms. Included with the
packaging
are 5 ear buds, an ear hook, carrying pouch, microUSB cable, AC adapter, and a quick start guide.
From a cursory glance, the BlueAnt Q2 retains the same form factor and size of its predecessor with its elongated thin profile that's curved to perfectly hug the contours of your face. In addition, the all black plastic construction of the Q2 is elegantly complemented with two shiny metallic strips racing down its facade. It's simplistic, yet stylish design, utterly cements itself as a reasonable looking Bluetooth headset that's sure to give you some looks.
Now even though we didn't have any problems whatsoever with
using the Q2 for long periods of time
thanks to its soft ear buds, it doesn't particularly provide a snug fit to make those worries of it falling off go away. Instead, we insist on using the durable feeling metallic ear hook to undeniably keep it clipped onto your ear.
As for dedicated
buttons
clinging onto the BlueAnt Q2, we find a very thin volume rocker and multi-function button that are prominently raised to offer a distinctive feel. Moreover, they're accompanied with a reasonable amount of tactile feedback when pressed – so there are no questions whether or not you pressed them. However, just like the BlueAnt T1, we find its dedicated power switch to be located in an inconvenient spot near the rear of the device next to its microUSB port. Meanwhile, the wind guard strip encompasses a sizable amount of space on the front of the device – with an LED light indicator embedded on one end and its microphone at the other.