BlackBerry 10 Review
35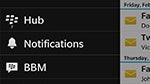 Introduction:
Gosh, it still seems a bit mind boggling to know that BlackBerry has been pretty much non-existent in the last year, seeing that they've been proactively taking the time out to develop its new QNX-based BlackBerry 10 mobile platform from the ground up. Naturally, it's a big undertaking in itself, much like any new platform, but as we've seen, it has to contend with the already existing platforms out there. To make matters worse, consumers have a minimum threshold in what they expect to see out of the experience, which is obviously version 1.0 at this point.
Regardless of that, BlackBerry has an established user base that's been faithful all this time while patiently waiting – so at least they an existing pool to target. Google has shown us the complexity of its Android platform, iOS continues to be simplicity at its best, and Windows Phone aims to take the number three spot with its stylish appeal, but where is BlackBerry 10 going to fit in all of this?
The Visuals and Presentation:
Taking look at BlackBerry OS 7, which is running on the recent
Curve 9315
, it's undeniably antiquated when pitted against its contemporaries. Luckily, the Waterloo based company threw out its antiquated design style and presentation in favor of one that's gushing with a good balance between visuals and presentation. One part, BlackBerry 10 has a simplistic look similar to iOS with its app panel, yet, there's more complexity with its layout, which gives the platform more depth. Sprinkling some pizzazz to everything, BlackBerry has done a tremendous job of throwing in a variety of detailed
transition effects
. From the way the animation of the app panel stack on top of one another, to the cool fading one used by the lockscreen, it gives some much-needed eye candy to a modern platform.
Beyond the glitz, we like how BlackBerry 10 incorporates a handful of
gestures
, which contributes to a higher learning curve from the onset, but once they're mastered, it becomes second nature. At the same time, this heavy usage of gestures helps to give the platform its definition. However, we're not too fond of how notifications are executed with the platform. At first glance, the thought of the
BlackBerry Hub
aggregating everything is great, but when it comes to accessing them, it's a tiny bit of a laborious process – mainly due to the many gestures needed just to get to the BlackBerry Hub. From here, you can view everything in a unified inbox within the BlackBerry Hub, or simply check them out separately in the different categories. When it comes down to it, notifications should be previews that are quickly accessed, not this lengthy process with BlackBerry 10.
Rather than concocting something predictable, BlackBerry executes the task of
multi-tasking
differently. Again relying on gestures, the way it handles it reminds us of what was used by webOS, as a quick swipe up gesture from the bottom bezel "minimizes" an app and places it as an
"Active Frame"
in the homescreen. Naturally, switching is fast and simple with this routine, but at the same time, it would've been nice to see many apps take advantage of the Active Frames. For example, the weather app turns into a mini widget of sort – thus, providing relevant content at a glance in the homescreen. Meanwhile, other apps are simply in their "minimized" state.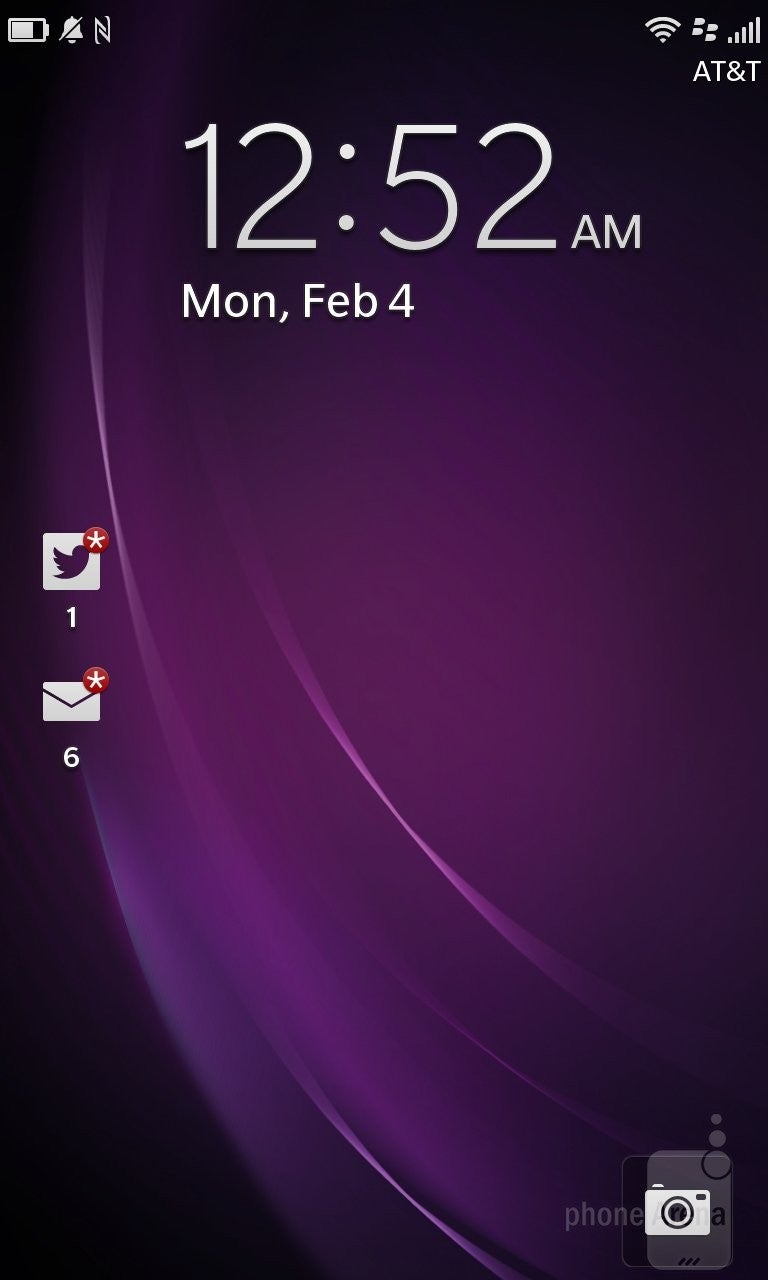 Lockscreen
Checking out the
lockscreen
, which displays notifications, the clock, and date, it's fairly benign with its offerings. Yes, you can launch the camera app at a moment's notice in the lockscreen by pressing and holding down the icon, but it still would've been nice to give users the option to place additional content in the lockscreen – like weather information. And finally, that leads us to the platform's personalization aspect, which is lagging behind Android and Windows Phone – though, it's similar to iOS. Essentially, personalization is limited to changing the background wallpaper and rearranging the icons in the app panel. Needless to say, it would've been snazzy if there's just some unique way for them to personalize the look more.
Recommended Stories