Bike2Power Bravo Case Review
2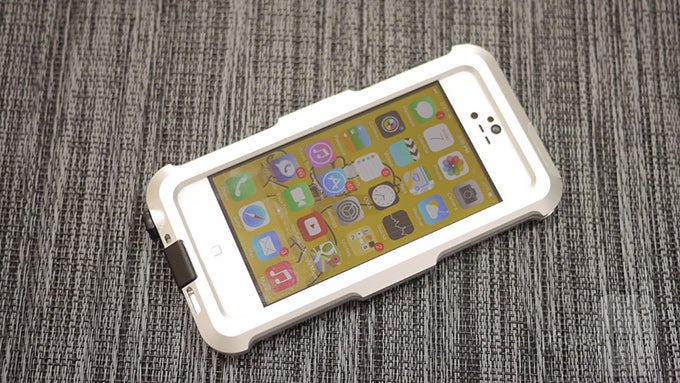 The majority of rugged styled cases for the iPhone on the market look so, you know, big and bulky – with no sense of style to liven things up. It's unfortunate to say the least, especially when the it masks the beauty that's attached to the prized smartphone. Someone has been listening intently to all the complaints! Although some of us aren't too familiar with Bike2power, a company known to produce various bike related accessories, its Bravo case for the
iPhone 5
is most notable for delivering that sense of style and premium to a rugged case.
This is simply beautiful! More beautiful than the majority of rugged cases out there, since it's constructed from precision-machined aero-grade anodized aluminum. In fact, it pretty much matches the smartphone's stunning brushed aluminum casing – while also maintaining a svelte body! Now it's worth mentioning that it has an IP68 rating, which means that it's waterproof in under 2 meters of water for up to 30 minutes. Even though it's a sturdy case, we wouldn't be too thrilled to see the aftermath of metal hitting pavement from tall heights – it just wouldn't look pretty.
A beautiful design is paramount with this case, but there's a big compromise to achieve that. Quite simply, it's such a laborious process putting on/off the case. For starters, it can only be taken apart with the aid of the included star screwdriver – so you'll need to unscrew each and everyone one of them in the rear of the case to open it up. On top of that, it irked us initially to know that the protective layer that's normally over the display to keep it waterproof, is separate from the case. Instead, it's basically a screen protector that we have to apply over the iPhone's display, which is then sealed water tight as we screw back the case together. Once encased, its SoundBoost and Microvent Sealing technology is alleged to boost its audio, but we notice more of a distorted and subdued effect to the audio output of the phone's internal speaker.
Like we said, the Bike2Power Bravo Case is stunning thanks in part to its solid aluminum chassis and streamlined figure. It's not bulky at all! However, it's just a pain in the rear putting on the case, so once it's all set up, we wouldn't be inclined to take it off – EVER! Naturally, its $99.99 price tag is fitting, especially with its premium choice of materials, streamlined construction, and waterproof element.