Beats PowerBeats Pro Review
8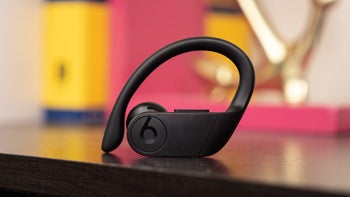 Apple's AirPods continue to be the most widely used and sold pair of true wireless earphones, but that's not stopping subsidiary Beats from coming up with its own pair. Enter the Beats PowerBeats Pro, which mark the brand's first real entry into the true wireless space. With a $250 price tag attached to them, the PowerBeats Pro could make many people hesitant about picking them, especially when Apple's newest AirPods costs $159. Needless to say, it's going to take a lot to convince people to side with them over all the other options in the market right now.
Design
If you've seen the Beats PowerBeats 3 Wireless already, then the design of the PowerBeats Pro should be rather familiar. Unlike the AirPods, the PowerBeats Pro were designed for individuals with a more active lifestyle. Yes, you can still use them to casually listen to music during your commutes, but they're designed to stay on snuggly in your ear even during intense activities – achieved by the ear hooks that they feature. Compared to other designs, these aren't necessarily the most discrete things to be worn. But then again, that's not the intention of the design here. Instead, there's a sportier edge to their style!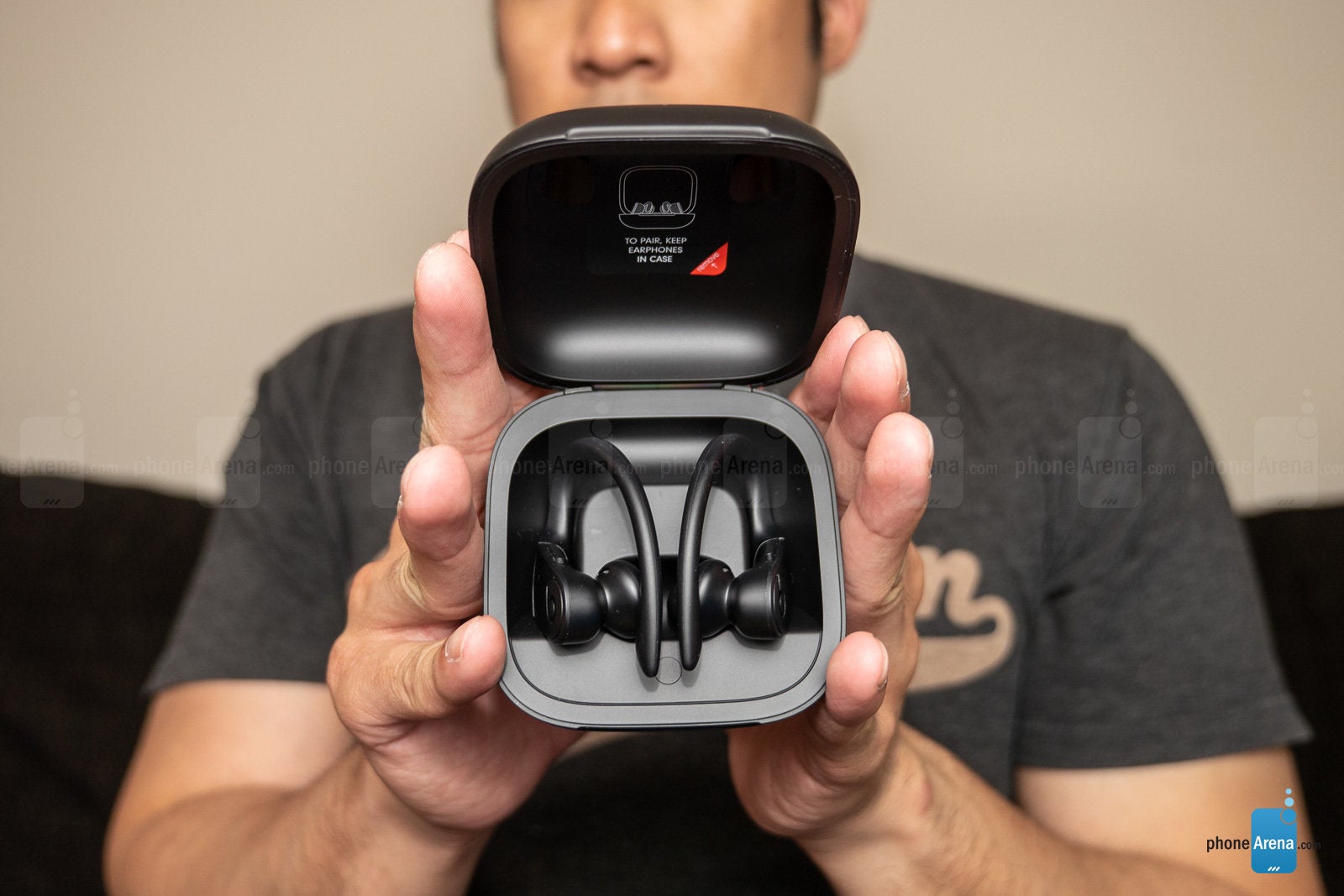 Adding to the secure fit, the Beats PowerBeats Pro feature an IPX4 water-resistant construction and have a rubbery soft-touch coating on them. Sweaty workouts won't affect how they fit or operate, seeing that the ear hooks and silicone ear tips do a phenomenal job of keeping them in place. And you know what? They worked as promised as we put them through their paces with an intense 1-hour workout session at the gym. There are sensors placed on each one of them to detect whether they're worn or not, so they'll automatically pause when taken off or continue a track when put back on again.
If there's one thing we're not totally stoked about here, it has to be the battery charging case. For starters, it's obnoxiously large, easily as big as three of the cases for the AirPods put side-by-side together. Granted, the case is rated to offer enough charge for a combined playtime of 24 hours. Another thing worth pointing out is that the earphones have an awkward way of sitting inside the case. For the first few times checking them out, we were fumbling around trying to figure out how they fit.
Software and Functionality
The pairing process is similar to that of the AirPods, in that the earphones are instantly detected by your iPhone once you open their case. If you want to pair them to an Android phone, they need to be placed in the case and put into pairing mode. There's a single button on the charging case that initiates the pairing process, which then allows us to scan for the earphones with our Android smartphone. Now, considering that there are physical buttons on each of the earphones, it's rather inconvenient that the case is necessary to pair them. Why couldn't a long press on either of the earphones place them into that mode? Who knows, but we can agree that it would be less of a chore.
Once connected to our device, a Huawei P30 Pro, there's nothing else that's needed to be done. In fact, there's no accompanying app to download.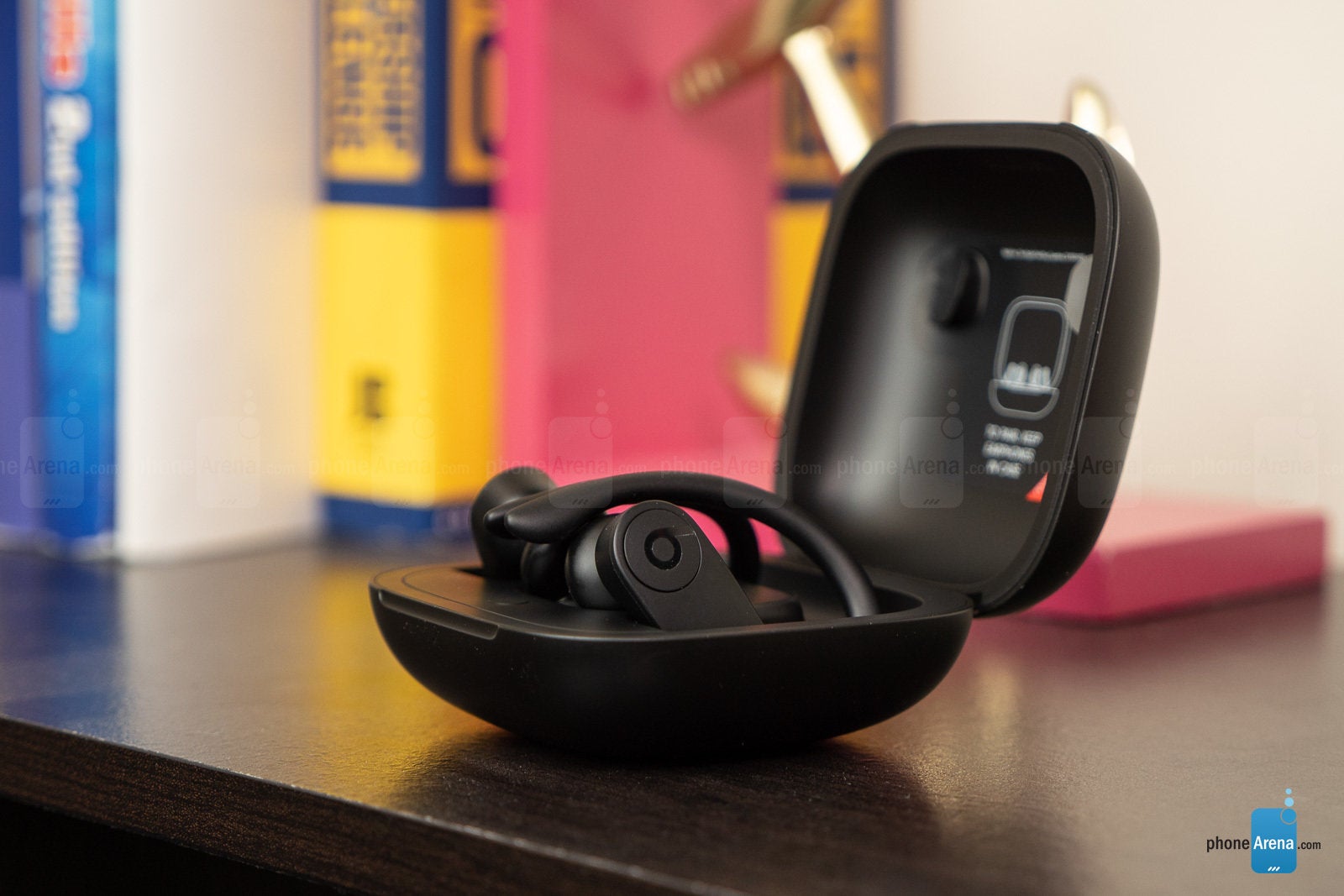 Connectivity
Just like the new AirPods, the Beats PowerBeats Pro are endowed with Apple's new H1 chip for an unbreakable connection. In our time using them, there was not one instance when the connectivity to the earphones ever broke up. That's a relief since this is still a problem that persists with many low-cost offerings. Then again, you sort of expect a top-notch performance in this area given the price of the earphones. As for their range, they easily get around 25 feet in open spaces – nothing extraordinary over the competition.
The true test setting apart the best of the best wireless earphones is how they handle streaming video. Apple's new H1 chip shines in this area as well, allowing the PowerBeats Pro to have zero noticeable latency. Voices are in perfect sync to what we're seeing on the screen so you can enjoy watching all of your favorite shows, movies, and video clips with no issues.
Controls
Both earphones feature the same set of physical buttons on them. The Beats logo doubles as a multi-function button for pause/play, accept/decline a phone call, and even initiating your phone's voice assistant service with a long press. Double and triple presses perform the track forward and reverse functions. Moreover, we appreciate that there are also volume controls embedded into each earphone for quick adjustment on the fly – and without having to rely on our smartphone.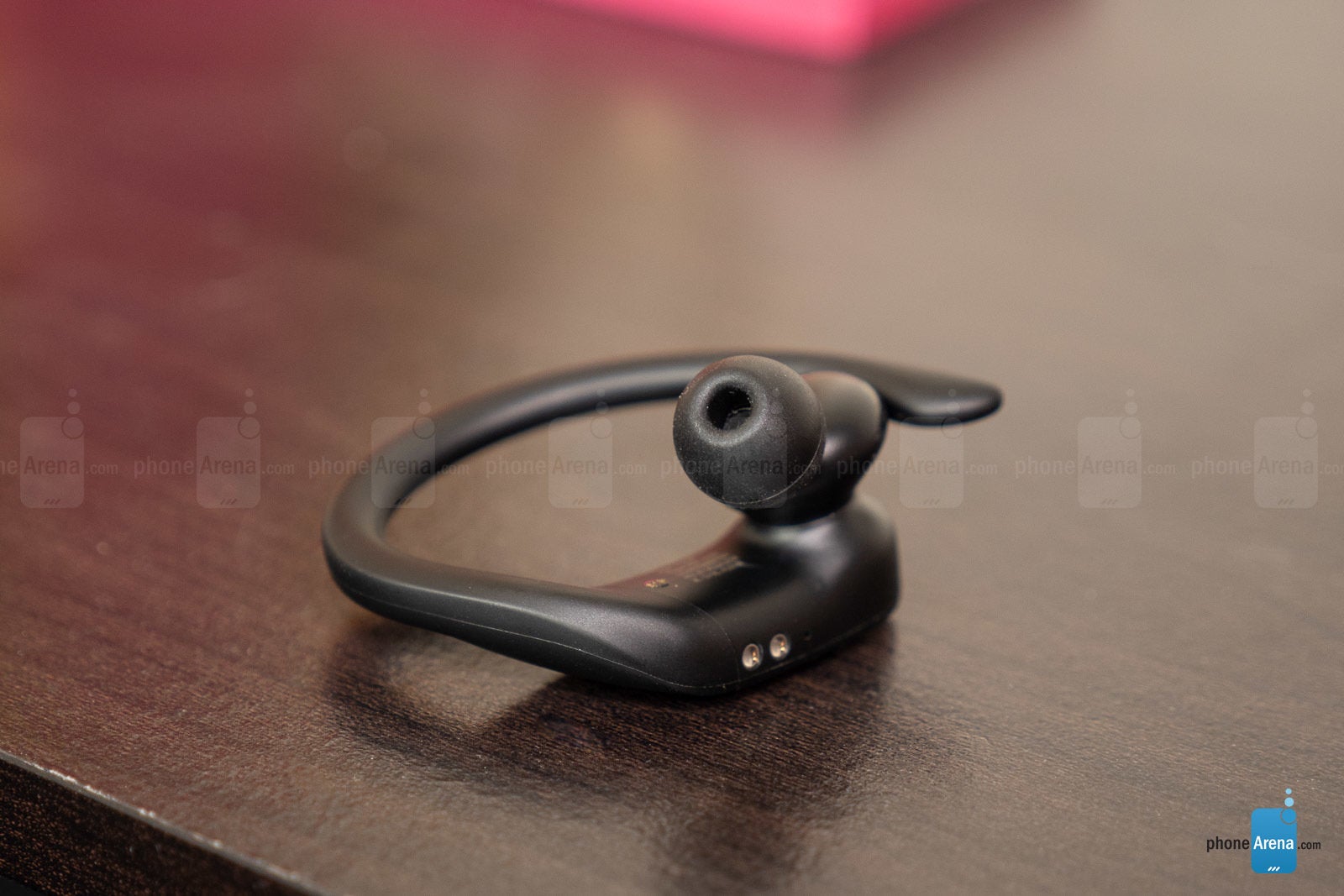 Sound Quality
Knowing Beats earphones' reputation for being bass heavy, you'd think that these wouldn't deviate from that strategy. While they do indeed offer an ample amount of bass, it is not as heavy. The bass is still there, but nowhere to the same effect as the obnoxious bass-heavy output of Beats' previous offerings. Instead, the mids and highs are still clearly distinguished without being overpowered by the lows. We're a bit surprised by the performance given Beats' reputation – so to be presented with a pleasant output worthy for any casual music lover is greatly appreciated!
Battery Life
Remarkably, the Beats PowerBeats Pro set a new benchmark when it comes to battery life among true wireless earphones. Previously, the Jabra Elite 65t dashed the competition by offering nearly 6 hours of usage, but the PowerBeats Pro goes the distance and much more at nearly 9 hours with music playback.
With the earphones their own, the 9 hours of battery life would require some serious listening time to deplete. However, as we mentioned earlier, the battery charging case provides extra charge for a total of 24 hours of combined playback. After each use, it's great that you can pop them in and go on for days without having to remember to charge them.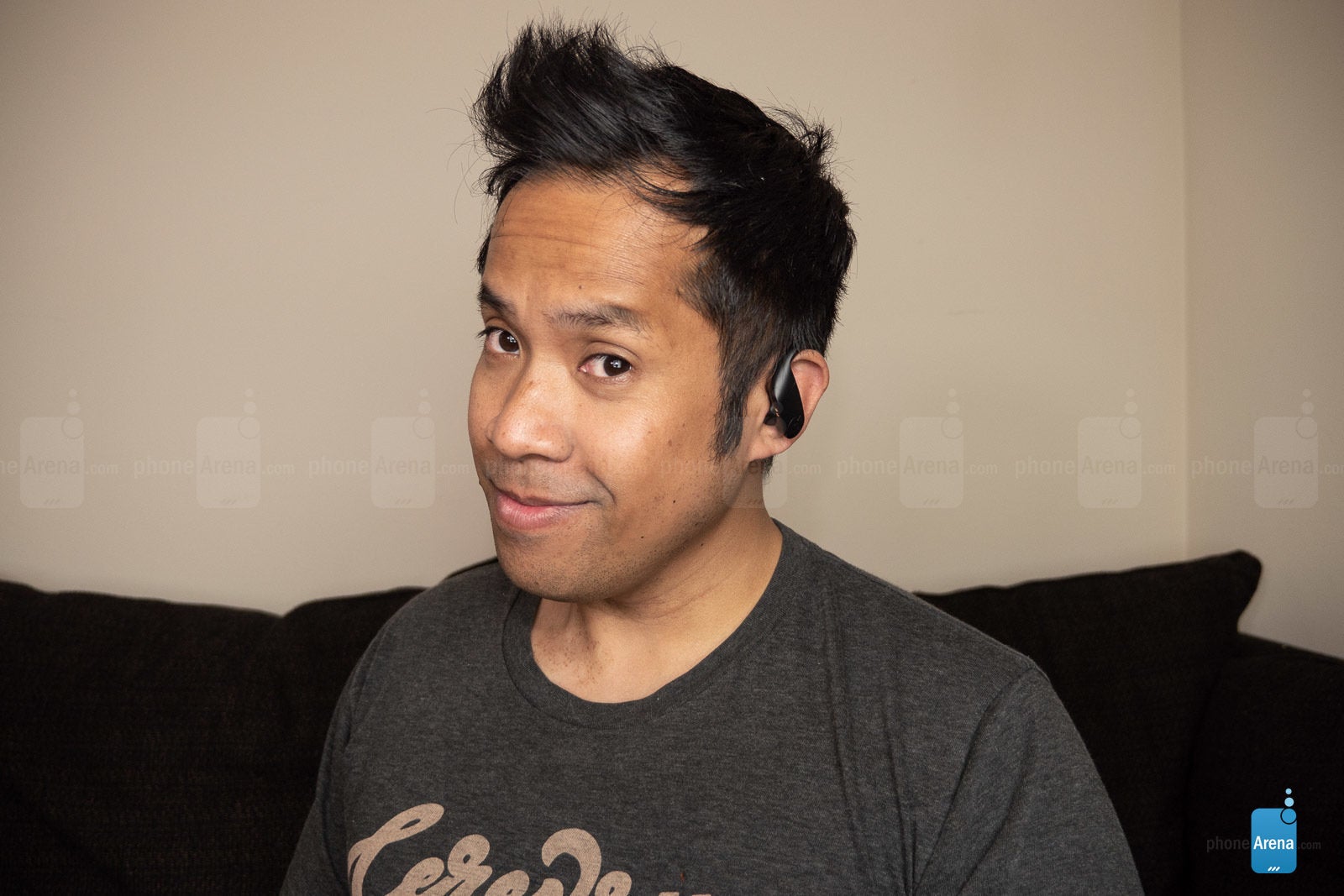 Conclusion
The Beats PowerBeats Pro make quite a splash into the true wireless space, offering extended battery life, exceptionally tight fit, and superb audio performance. The only thing, however, that will stop most people in their tracks from picking them up is the price.
At $250, the Beats PowerBeats Pro aren't cheap at all, so widespread adoption will be a challenge. They're more expensive than other major options in the true wireless space, including the AirPods, the Jabra Elite 65t, the Sony WF-SP700N, and the Plantronics BackBeat Fit 3100. In fact, they actually would be competing against some of the ultra-premium offerings like the Sennheiser Momentum True Wireless and B&O Beoplay E8 Wireless Earphones. While Beats' earphones are worthy, they lack some of the additional features we're getting with some of the competitors – such as custom EQ settings, noise cancellation, or sound amplification.
Nevertheless, the PowerBeats Pro are worth a look if you're not after those aforementioned features and simply want something with great sound quality and a long-lasting battery.