Asus MeMo Pad FHD 10 Review
20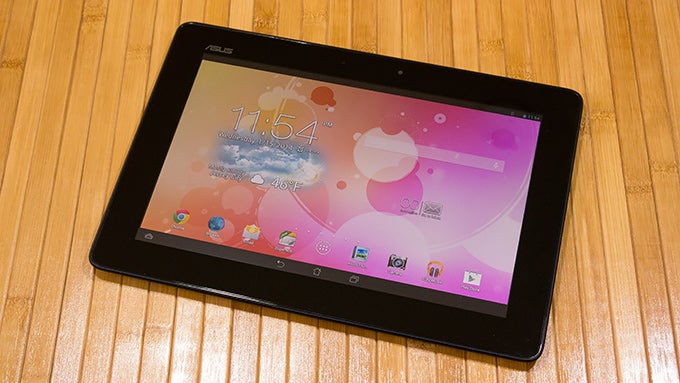 Introduction
For the longest time that we can remember, most of the Android tablets floating about have been ARM based. As a rival, Intel has been the player looking from the outside as Google's mobile platform has proliferated to a very competitive platform in the space. Fortunately, Asus is one of the major players that is giving Intel some love, as the
Asus MeMo Pad FHD 10
is the first from the Taiwan based company's portfolio to feature a chipset from Intel. A bold move no doubt, but let's find out what the transition is going to be like.
The package contains:
microUSB cable
Wall Charger
User Manual
Warranty Card
Design
Conventional is the name of the game here, it doesn't try to be daring whatsoever.
Meh. That's essentially what comes to mind the instant we feast our eyes on the Asus MeMo Pad FHD 10, seeing that it doesn't try to do anything daring with its design. Instead, it's pretty much the usual variety from Asus' camp, which is a boring slate design we've been exposed to countless of times with the company for the last year or so. In comparison to some of its past high-end offerings, this one isn't as premium sadly to say – nor is it the skinniest or lightest. With a textured rear casing that has a subtle soft touch finish, it undoubtedly maintains a clean finish, but frankly speaking, there isn't anything too polarizing with its overall design.
Around the edges, we have its microUSB port, power button, volume control, microphone, 3.5mm headset jack, and noise-cancelling mic. Affordable in price point obviously, we're comforted to find the tablet sporting additional amenities like a microSD card slot to supplement its internal storage, and a handy microHDMI port for quick and easy video-out functionality.
In the rear, two long notches on the left and right edges hide away its internal speakers, which offers Asus' exclusive SonicMaster audio technology. Rounding things out, it features a 5-megapixel rear camera, and a front-facing 1.2-megapixel one.
Display

It's thrilling to find better than 1080p resolution here, but its bland colors and poor visibility dashes any of our hopes.
As its name so kindly tells us, it's packing a full HD display – though technically, it's better than 1080p resolution. Specifically, it's a 10.1-inch 1920 x 1200 IPS display, which gives it a pixel density count of 226 ppi. Far from cracking the class leaders in the space, the resolution is ample enough to give small text a crisp enough look. However, the colors that it produces is rather dull in tone – giving the display an overall washed out tone. Furthermore, it's challenge trying to view it outdoors in direct sunlight.
Recommended Stories