Apple iPhone 8 Official Silicone Case Review
7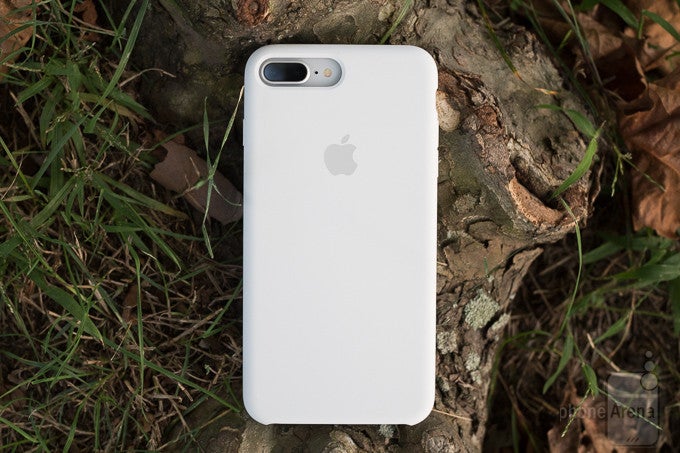 Buying a new phone is always a big investment, but for a lot of us, that doesn't stop at the phone itself. We've also got to pick up all the needed accessories, from cables and docks, to headphones and screen protectors. Maybe the accessory that's at the top of most shoppers' lists is a good case, helping to keep that new phone looking its best while protecting it from accidental damage.
When you're buying a real high-end, premium-priced smartphone, that's all the more true, but now not only are you extra-concerned with keeping your expensive handset in tip-top shape, but considering how much you spent on the hardware, you'd also like it to still look as stylish as possible. After all, who wants to pay a ton for a sleek, streamlined phone if you're just going to bury it in a kilogram of thick rubber?
For lots of smartphone fans, this is the time of year to pick up a new iPhone, and while there is absolutely no shortage of case options for the
iPhone 8
and
iPhone 8 Plus
, for some of the most attractive, best-executed examples we're looking right to Apple itself. The company's got a couple interesting case designs, and in addition to a snazzy leather option, there's also a durable silicone case available. That latter selection is the one we're looking at today, as we pair the iPhone 8 Plus with Apple's silicone case.
Design
Sturdy and form-fitting, Apple's case is simple yet effective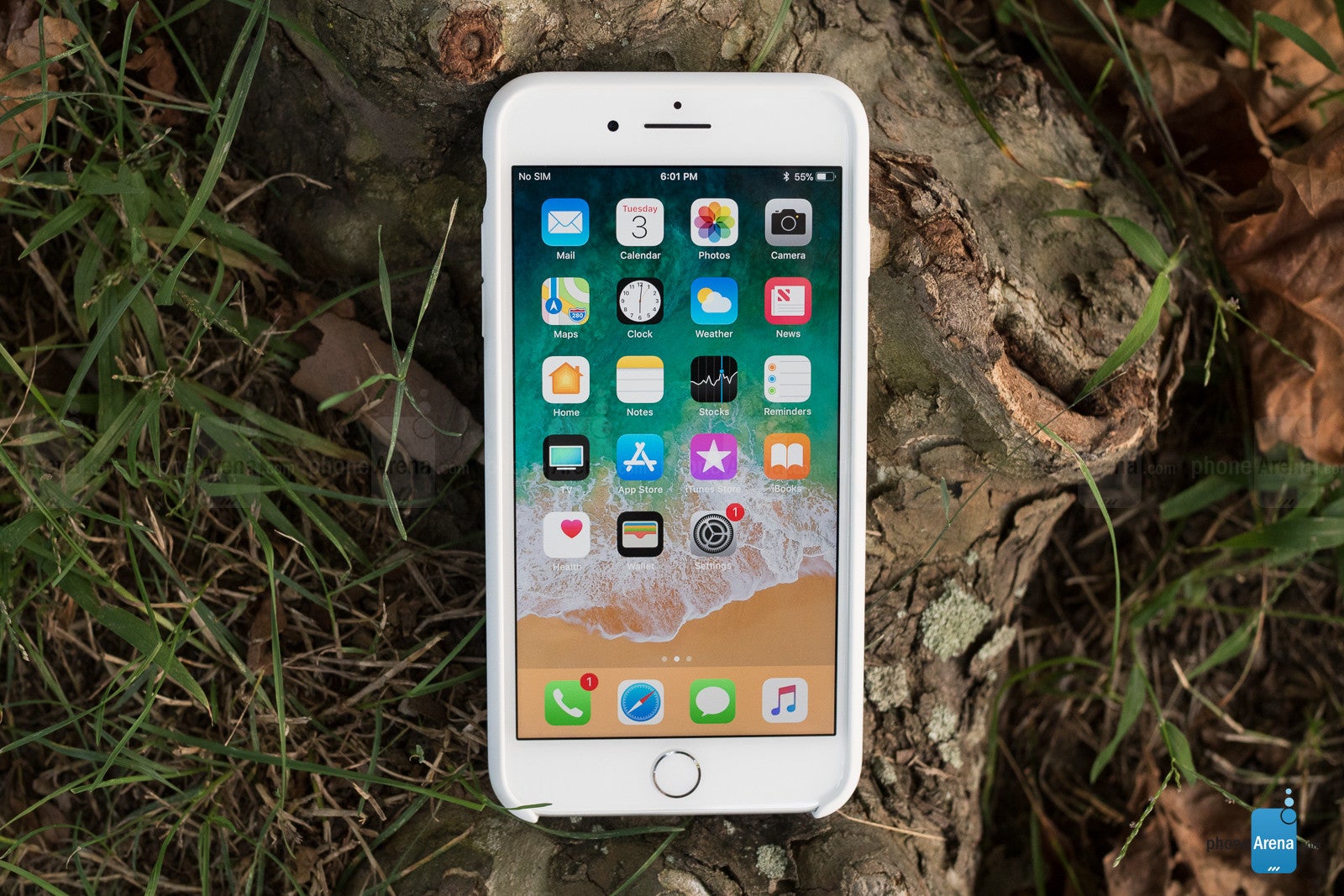 While Apple's smartphone lineup may be dialing things back in terms of how many color options are available, that's not yet the situation with its cases, and the iPhone 8 silicone case is available in your choice of nine colors. Though most of those fall towards the more neutral-tone end of the gamut, there are a few bold options, including both rose red and the charity-focused Product Red version.
Getting the silicone case on is a little more difficult than we found things to be with Apple's leather case, but once you wiggle your handset into place the case feels fantastically secure. It's constructed largely of a single piece of silicone, complete with prominent Apple logo around back, with only the slightest hint of a seam along the case's edge revealing its multi-part construction. Even that's pretty well done, though, and the seam's smooth enough that there's no raised surface you're likely to feel during use.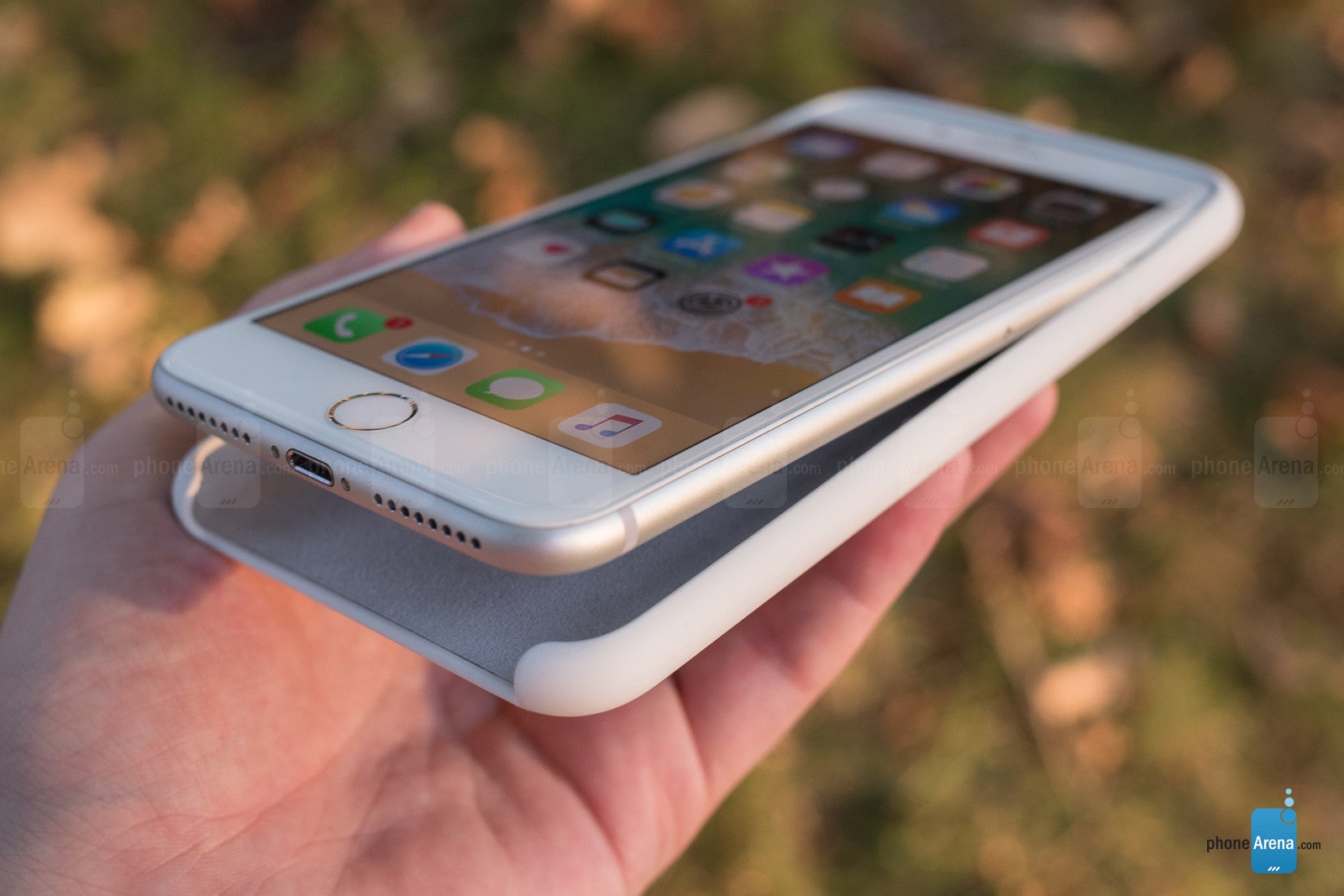 The bottom of the case is open for access to the phone's speaker and Lighting port, and cutouts reveal both the ring/silent switch and the main camera around back – or rather, cameras, in the case of the iPhone 8 Plus. The volume and power buttons are molded right out of the same silicone as the rest of the case, and they feel quite nice when pressed – no overly stiff or even mushy tactile response.
Inside the case, we find it lined with a protective microfiber layer – and unlike with the leather case, which only had this material covering the phone's back, with the silicone case the microfiber extends around the iPhone's edges, as well.
It's also worth mentioning that while we're looking at this case in the context of the iPhone 8, the size of the 8 and 8 Plus are so very, very close to that of last year's iPhone 7 models (with the 8 phones being under a millimeter larger in any given direction), that Apple's cases, including this silicone model, will fit just as well on those old phones as the company's latest.
Impressions
Apple's silicone case is initially pretty attractive, but gets dirty fast
There's little denying that Apple's silicone iPhone 8 cases feels super-durable. The material's of a satisfying thickness, and while that does make the iPhone feel like a chubbier smartphone than it actually is, it's still a relatively low-profile way to add some solid protection.
We went with the white silicone case to pair with our silver iPhone 8 Plus, and while the match is pretty good, keeping much the same aesthetics as the naked handset, we can't help but notice how easy it is for the silicone case to pick up dust and debris.
That feels like a consequence both of the material and the finish Apple gives it, and while it might be less of an issue with darker case colors, on very light ones like this example you're probably going to pick up some dirt throughout the day. Frustratingly, wiping the case down can sometimes add even more fabric fibers to the mix.
We're not going around dropping our iPhone 8 Plus until the case fails, but so far our early impressions suggest this model brings a decent degree of protection to the handset. It's rubbery enough to absorb minor impacts, and should keep the glass and metal underneath safe from scratches. While the screen is unavoidably exposed, the edges of the case rise far enough above the phone's face as to create a standoff suitable for keeping the display protected from small particles when placed face-down on a flat surface.
This year Apple finally brings wireless charging to its smartphones, so it's good to see that the silicone case does little to interfere with this new feature, and we were able to successfully charge the iPhone 8 Plus right through the silicone case.
Conclusion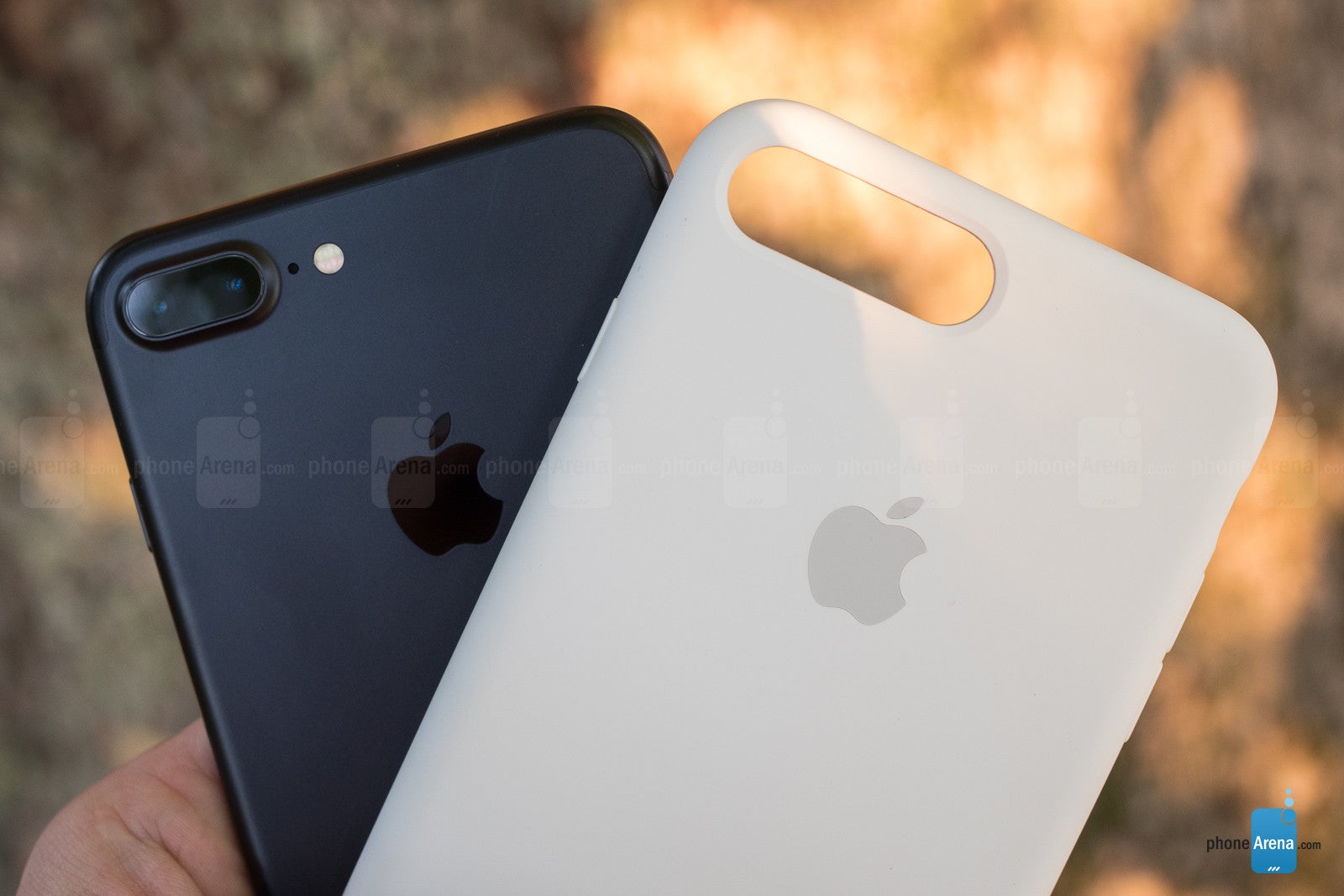 Compared to Apple's leather case, the silicone model feels slightly sturdier, but it's not our favorite. We like the variety of color options available, but no matter which shade you go with, we can't get over how the silicone just doesn't feel as nice, nor look anywhere near as good as the leather.
It's also unclear just how well this case will age, and while we don't imagine that its level of protection will drop off much over time, the silicone sure feels like it's going to start showing some battle scars – or at least, not hide them very well. Much like the issue we mentioned with picking up dust and dirt, that feels like it's going to be more a problem with lighter colors, so you may be able to mitigate that concern by going with a different case design.
On the plus side, though, this is the more affordable of Apple's case options, and for just $35, you can buy what amounts to some cheap insurance for your expensive new phone. We just wish it looked and felt as nice as the leather, but you get what you pay for.