Apple iPhone 5 vs Samsung Galaxy S III
99+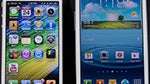 Introduction: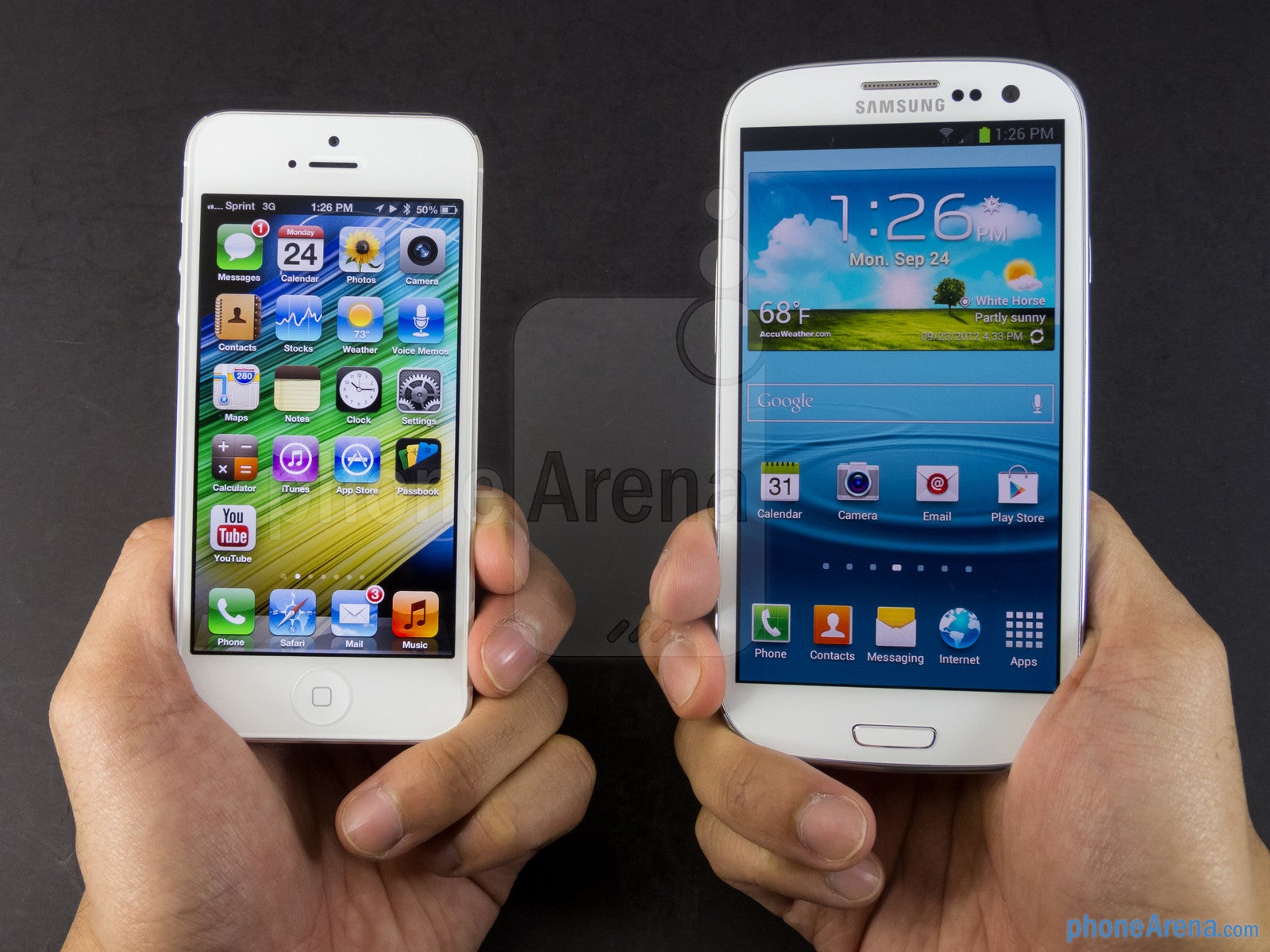 It's the battle between the flagships! Two handsets enter, only one can leave claiming supremacy in the smartphone landscape. For a good while now, Samsung's pride and joy in the
Galaxy S III
has been tearing up the scene, and when the
Apple iPhone 5
finally became a reality, Samsung made sure to let everyone know that "the next big thing is already here." Talking the talk, we're taking these two hotshot smartphones and pitting them against one another, to unequivocally proclaim which device reigns supreme amongst the two.
Design:
Visibly seeing a huge size disparity between the two, the iPhone 5 is undoubtedly easier to grasp in the hand, seeing that it's lighter in weight, skinnier in frame, and not as cumbersome to hold in the hand as the Galaxy S III. In addition, it's quite evident that the iPhone 5 is the more premium looking device between the two, as it sports a brushed aluminum rear casing and a sturdier construction. However, there's no doubt in our mind that the Samsung Galaxy S III would probably handle a fall a lot better than its rival – mainly because its plastic body wouldn't be as badly beaten up.
Below their displays, there are physical buttons that get us back to their respective homescreens – though, one is raised while the other is recessed. Nevertheless, there's not one that's more advantageous since the necessary tactile responses are there.
Looking
around the sides
of both handsets, they share many common elements – like their 3.5mm headset jacks, microphones, power buttons, and volume controls. However, the Samsung Galaxy S III employs a more universally favored microUSB port, which offers video-out with the aid of an MHL adapter, while the iPhone 5 sticks to Apple's newer proprietary Lightning docking port.
Sizing up evenly to one another, these flagships bear
the same count 8-megapixel auto-focus cameras
with LED flash, both of which can shoot 1080p videos of course. Meanwhile, Apple's beauty sports a front-facing 1.3-megapixel snapper, while there's a 1.9-megapixel one on the Galaxy S III. So far, it looks like an even match, but we'll compare the qualities of the two a bit later on.
Display:
After spending some time meticulously detailing their intricacies, it's still a difficult call on which device has the better display. With the Samsung Galaxy S III's 4.7-inch HD 720 x 1280 Super AMOLED display, we love it for its larger size and saturated colors, while the iPhone 5's 4-inch 640 x 1136 Retina Display wins for its better visibility outdoors and exceptionally accurate colors. Sure, the Retina Display of the iPhone 5 coughs up the higher pixel density of 326 ppi, versus the 306 ppi figure with the SGSIII, but in all honesty, it's negligible since they're both soundly detailed. Since they both flaunt great viewing angles, it ultimately comes down to colors for this one. Being an AMOLED panel, the SGSIII exhibits cooler tones that tend to cast a bluish hue to the color white, while the iPhone 5 produces colors that are very natural in tone – so it's simply a matter of preference.
Display measurements and quality