Amazon Echo Spot Review
3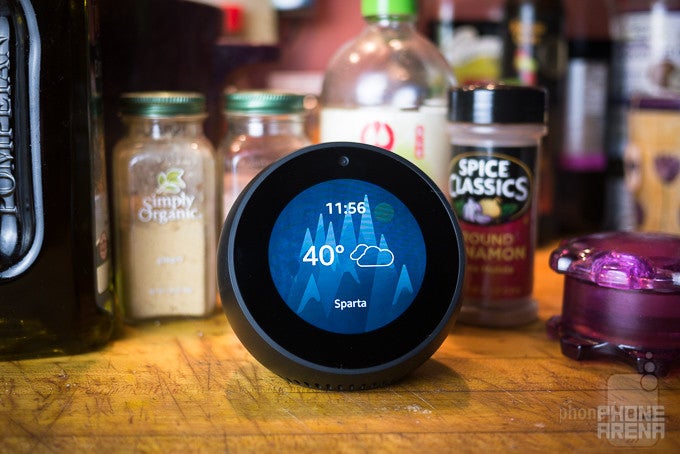 As it has been doing lately, Amazon has beat top tech manufacturers to the punch on yet another device evolution – a smart assistant with an interactive screen. First introduced in the form of the Echo Show, the Alexa-powered, touchscreen-toting Echo device has taken another form in the more compact Echo Spot. With a built-in camera, a 2.5-inch circular, alarm-clock-esque touchscreen display, and a $129.99 price tag, the Amazon Echo Spot puts a small, interactive face on the company's well-known Alexa assistant and retains all the skills and functionalities consumers have come to love about Echo devices. We now intend to find out if screen-less Echo devices should be a thing of the past.
Design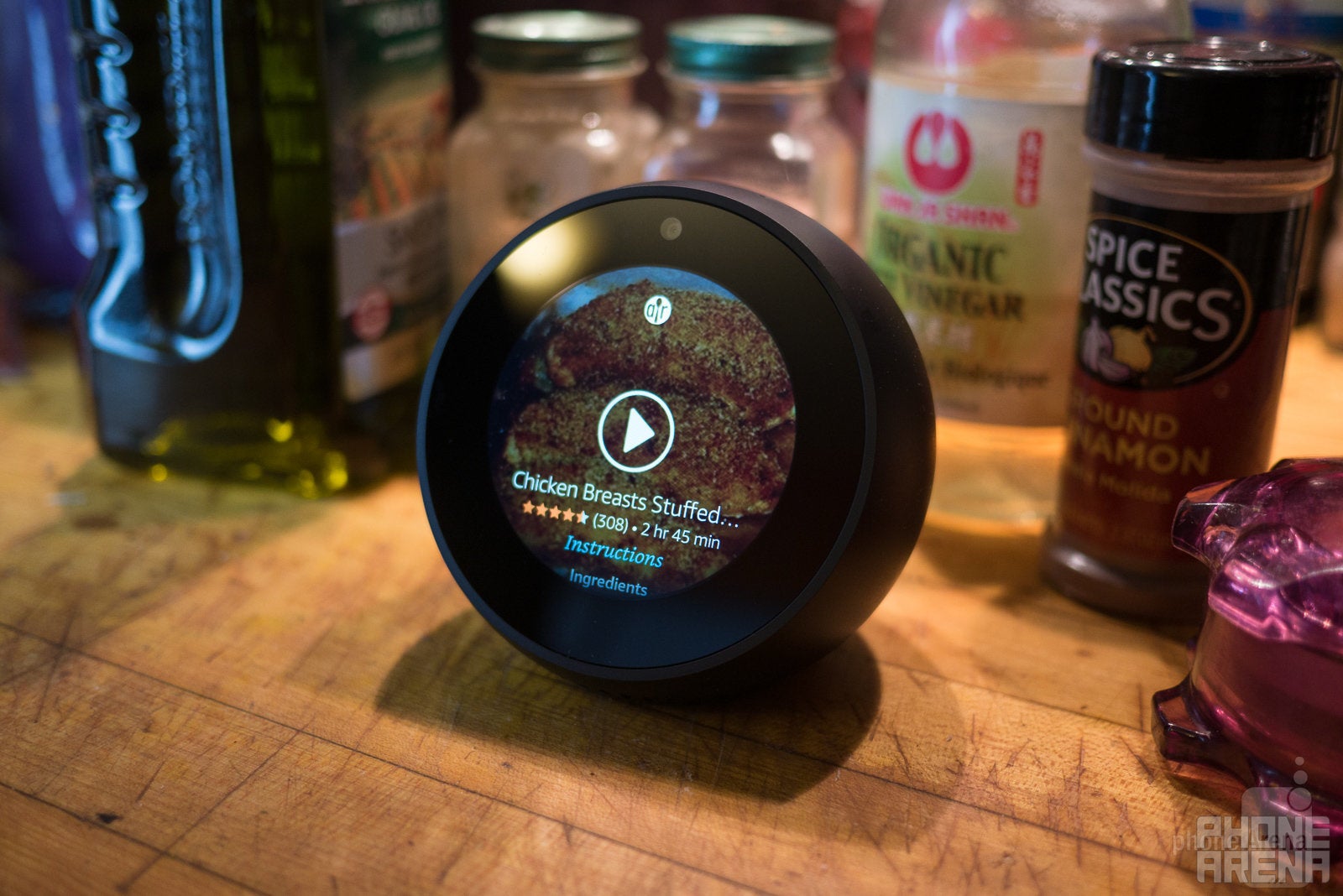 The Amazon Echo Spot has an almost totally spherical shape to it, reminiscent of the size and shape of a Magic 8-Ball. Of course, the front is sliced off to integrate the flat, 2.5-inch touchscreen into its fascia. Above the display and within the bezel lies the front-facing camera. The bezel surrounding the display is rather thick and although it cuts down a bit on real estate, it doesn't detract from the Echo Spot's restrained looks. On the bottom of the Echo Spot is a circular grouping of downward-facing vents which serve as the device's speaker grill for the lone 1.4-inch speaker. Up top are three buttons to control volume and mute the far-field microphones, of which there are 4, surrounding these very buttons.
Display
The 2.5-inch touchscreen display is bright and easy to read. Its usefulness shows immediately upon setup; whereas screen-less Echo devices require setup via the Alexa app on your phone, the entire setup is done via the Echo Spot's touchscreen. Brightness can be set manually or automatically – both have the capacity to dim to a level suitable to sleep next to or brighten high enough to see easily in direct sunlight. If auto-brightness isn't cutting it for nighttime though, you can schedule a nighttime mode which dims the screen for a specific time range.
Software and Functionality
The interface on the Amazon Echo Spot consists of four main screens to flick through: the time, the weather, Things to Try, and trending stories. None of these are interactive, save for trending stories, which you can tap on to get a quick blurb on the topic presented. We're not entirely sure why the weather screen doesn't allow you to tap and see the 7-day forecast, for instance, but we'll count that in the category of "missed opportunities" for a touchscreen-enabled assistant. These four screens can be set to display continuously in a cycle or do so once, then remain on the first screen (the time) until further interaction is initiated. You can dwindle the number of screens down to only two – the time and "Things to Try" – or have as many as seven various screens available depending on if you have any reminders, events, or messages upcoming or incoming to your account. Unfortunately, you can't see incoming text messages, calls, or emails from your phone on the Echo Spot – at least not yet.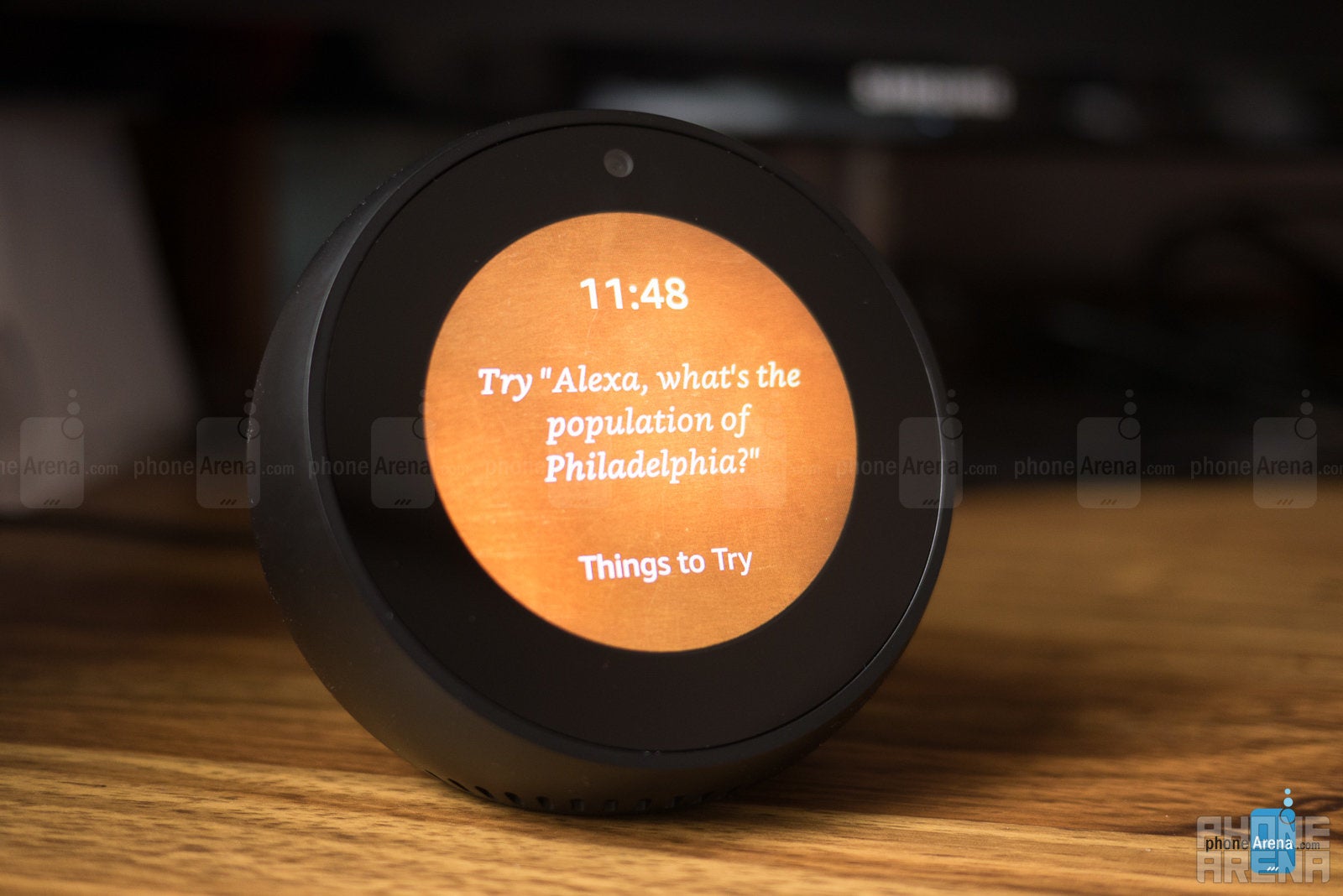 Settings for all of this is accessed from a pull-down shade which contains a gear icon for settings, a brightness slider, as well as quick toggles for do not disturb and a home button. Tapping the gear icon will take you to the main settings menu where you can choose from various clock faces in both digital and analog, set pictures as your background, and tweak other device options, typically accessed in the Alexa app. The settings are well-organized, simple, and mostly easy to go through, but the software-based back button remains at the top of lists requiring you to scroll back to the top to access it. That makes this bit of navigation slightly tedious and rather unintuitive. Otherwise, there's not too much to get lost in, and the items are intuitively grouped.
The Echo Spot's display also enables a few other functions that would typically require the dedicated app. For instance, you can control music playback, read lyrics, and like songs from Amazon Music via the Echo Spot's touchscreen display – all of which is very convenient and easy with large on-screen buttons. Other skills, like the ability to ask Alexa for recipes, for instance, are also enhanced by the screen interface, allowing the user to flick through recipes and even read instructions and watch videos for the recipe they choose. Certain skills will have more screen-related functionalities than others, but we hope to see developers expanding on these in more interesting and useful ways.
Alexa's games, unfortunately, are not aided by the screen – a bit of a missed opportunity, it would appear. While we don't necessarily expect to be able to interact with the screen to answer questions and play games, we would very much appreciate some level of visual aid for the intrinsically awkward nature of playing something like Jeopardy with only your voice. Simply displaying the words Alexa's saying while administering games, and the questions within, would seriously improve gameplay and consequently users' willingness and desire to take advantage of this aspect of Alexa. This is something we hope to see Amazon build on in the future.
Alexa
As far as Alexa goes, not much has changed in terms of her search functionality or prowess in smart home control; she's still not the greatest researcher, and smart home skills are still more plentiful than that of any competitor. Unfortunately, the addition of a screen does little to affect either of these experiences. Alexa will show you the information she's reading to you if you ask her a question like "who's George Washington?" but none of it is interactive. While adding a link to view further information on the topic via the Echo Spot's screen would be ideal – you can watch partially-cropped videos from Amazon Video, so why not look at a webpage? – we would gladly settle for even the ability to tap a button that would send more info on the subject to our phone, via the Alexa app. There is a touchscreen there, after all.
Sound Quality
The Amazon Echo Spot's 1.4-inch speaker actually delivers some decently balanced sound. Compared to the Echo Dot's 0.6-incher, the fuller, less-tinny sound signature is quite noticeable. Of course, you won't be filling any rooms with sound, but as a desktop or nightstand speaker to listen to a few songs, the Echo Spot will get the job done.
Connectivity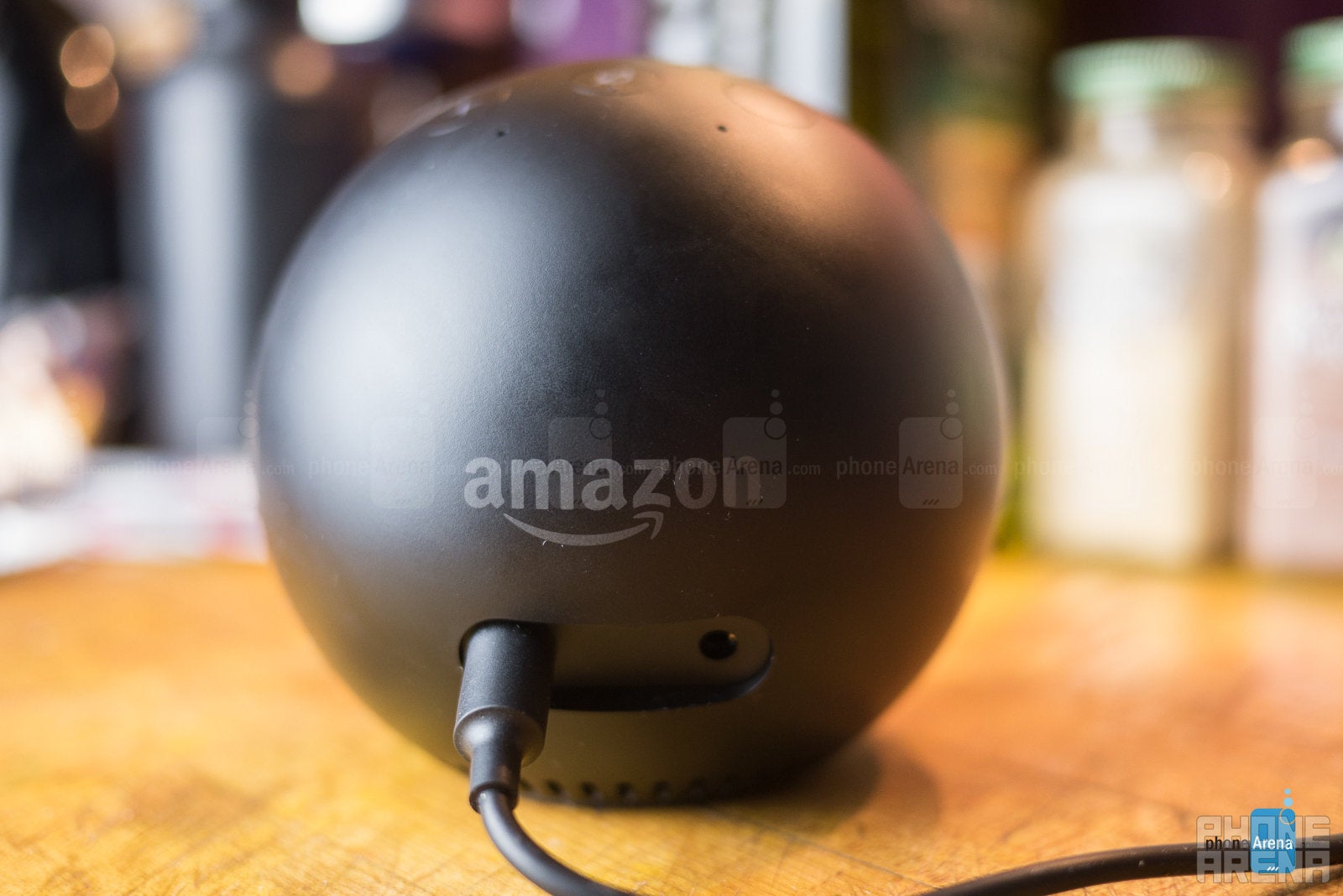 Just like the bulk of Amazon's Echo devices, save for the Echo Plus which has a built-in Zigbee hub, the Echo Spot is Wi-Fi and Bluetooth-enabled and has a 3.5mm out. This means the device can hook up easily to an external speaker, Bluetooth or otherwise. It's even easier, in-fact, with the added touchscreen display which enables you to pair devices directly from the Echo Spot's settings menu.
Amazon's drop-in feature, which works as a sort of intercom between Echo devices, is also enhanced by the screen and front-facing camera combo. From your phone, or another Echo device with a screen and camera, you can "drop in" on the Echo Spot's camera and see what's going on in a room or have a video chat with someone else on the other end – a neat feature for convenience and a bit of security.
Just like other Echo Devices, you can make phone calls from your Echo Spot via your telephone, and also send text messages with your voice if you're an Android user.
Conclusion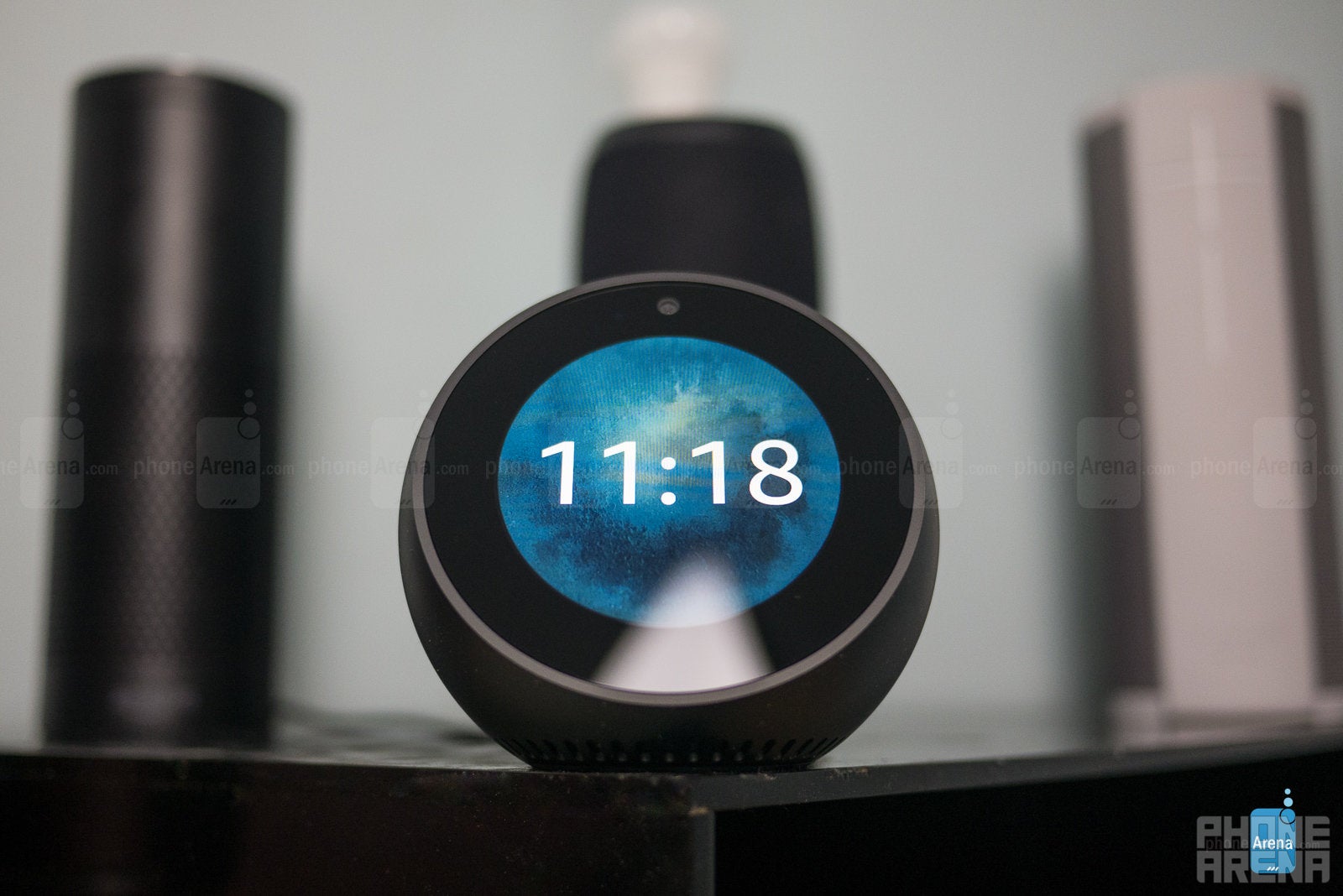 Amazon's Echo Spot is a cool device. It looks nice on a nightstand, desk, or countertop and provides decent sound for music playback in such a setting. The screen cycles through a few bits of information like date, time and weather, but is especially useful if you use Alexa as your main assistant, as it adds cards for your reminders, upcoming events, and notifications from other Alexa skills.
While controlling music playback and reading/watching recipe instructions from the Echo Spot are useful and fun features, support for the screen interface can certainly be expanded – an initiative both Amazon and Alexa skill developers will need to embrace. We anticipate this will happen with time (hopefully sooner than later) given Alexa's deep skill background and support in this area, but until then it's hard to say that a $129 Echo Spot delivers much more value than a $50 Echo Dot. Is it a lot cooler? Sure. Video chatting or dropping in from room-to-room and interacting with a touchscreen for certain skills is way cooler – so is having an alarm-clock on steroids. But is all that, and implicitly, the promise of more worth the extra $80? Perhaps not yet, but we couldn't blame you for getting one in the meantime.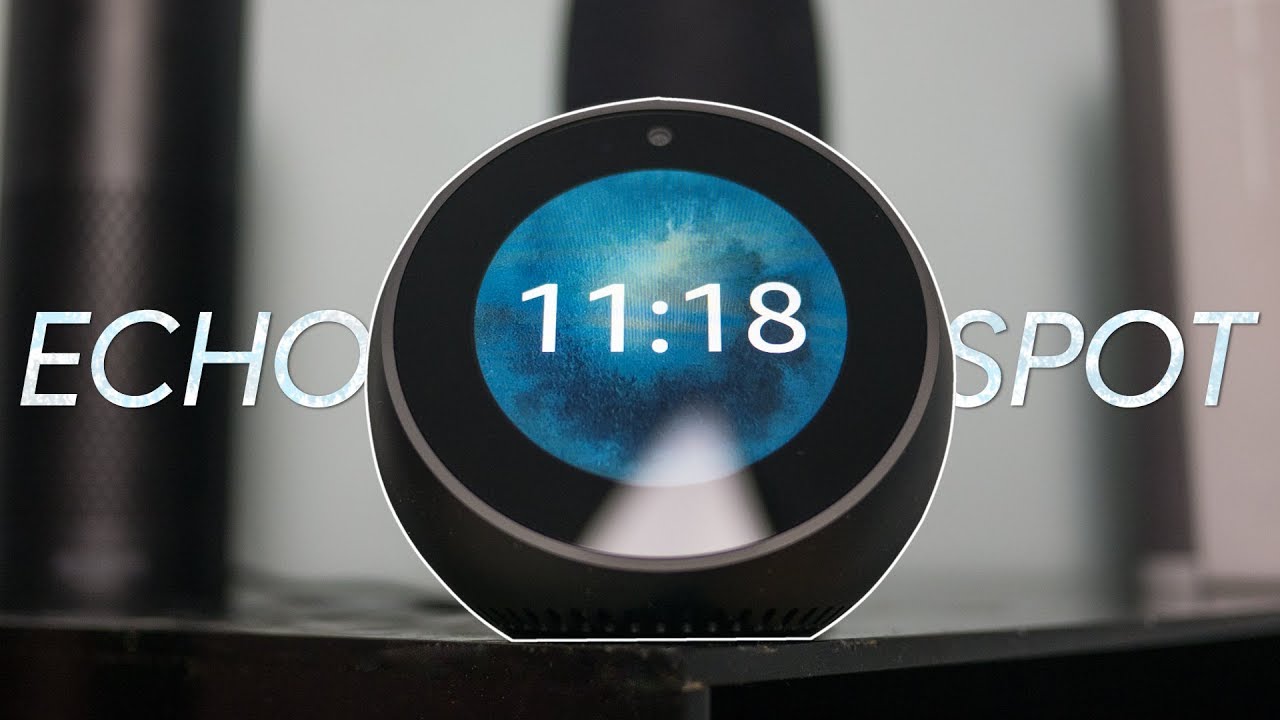 Recommended Stories