Xiaomi European product lineup leaks: Mi 7 Lite, Mi Mix 3s & Redmi 6 series all coming
11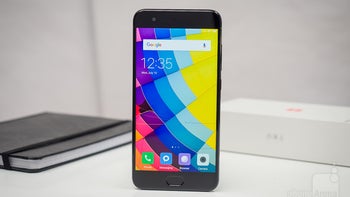 A new EEC certificate hints at a number of upcoming
Xiaomi
releases. In recent times, the popular Chinese brand has been expanding into European markets at quite a rapid pace, with
France and Italy
being the next to receive the brand's devices later this month. Now, thanks to a new certificate that was spotted on the Eurasian Economic Commission – which is the regulatory body in markets such as Russia, Armenia, and Belarus – it appears Xiaomi has big plans for Europe in the future.
Starting off in flagship territory, recent information points towards Xiaomi launching
the upcoming Mi 7
in 10 days' time, on May 23. But thanks to this certificate, it appears the Chinese OEM is planning to release a mid-range alternative too, dubbed the Mi 7 Lite. In addition, the certificate also confirms plans for an eventual Xiaomi Mi Mix 3s. Continuing on with the Mi lineup, Xiaomi appears to have plans for at least three generations of a new S-line, with the Mi S1, Mi S2, and Mi S3 all being mentioned in the listing. These will be accompanied by future Redmi-branded devices known as the Redmi S1, and S3. Other additions to the Redmi series will be the Redmi A1 and Redmi A2, as well as a successor to the brand's current Redmi 5 devices. This means the Redmi Note 6, Redmi Note 6A, Redmi Note 6A Prime, Redmi Note 6 Prime, Redmi 6 Plus, and Redmi 6A Plus are all on their way.

The EEC filing in question is effective until the very end of 2023, suggesting not all of these devices will be coming this year. Xiaomi will most likely launch the Redmi 6 series towards the beginning of 2019, with the Mi Mix 3s likely following shortly after. In terms of 2018 releases, however, the Mi 7 Lite and a possible Mi S-branded device to accompany the recently-announced Redmi S2 should be expected in the near future.