Leaked invitation hints at possible announcement of the 5G capable Xiaomi Mi Mix 3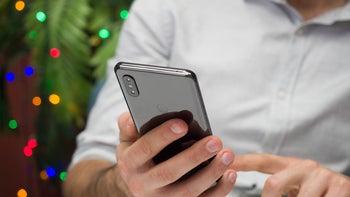 It seems that Xiaomi's latest flagship, the slider
Mi Mix 3
just came out, but its reign as the top dog of Xiaomi's lineup won't be very long. With Qualcomm's Snapdragon 855, the latest and greatest SoC, now in the hands of phone manufacturers, they're eager to release devices with the chip as soon as possible to get that sweet, sweet, competitive advantage.
That appears to be the case over at Xiaomi, if a now-deleted tweet by
Ben Geskin
is to be believed. The tweet was picked up
by SlashGear
thanks to diligent users on Reddit, so despite its disappearance, we still know what it said, more specifically:
Exclusive: Xiaomi will hold an event on February 24, possibly for Mi Mix 3 5G.
Xiaomi's event is scheduled one day before the start of the Mobile World Congress in Barcelona, so the company will benefit from all the journalists gathered for the event without having to share the spotlight with other announcements during the Congress. At least for a day.
The tweet mentions that the 5G variant of the Mi Mix 3 is one possible announcement, and for now 5G also means Snapdragon 855 since that's the SoC that can be paired with Qualcomm's 5G modem. However, as we mentioned before, the Mi Mix 3 is still fresh out of the oven, so replacing it so soon isn't very logical, despite the significant upgrades it can get.
Another likely candidate to get the first Snapdragon 855 among Xiaomi phones is the Mi 9. Its predecessor, the
Mi 8
, came out in June 2018, making the Mi 9 one of the prime suspects for the February 24 event. Maybe that was the reason the tweet was deleted.
Either way, we're getting a new Xiaomi flagship in just over the month. The question is, will this new device come with 5G in the base model? With the price premium that comes with the 5G modem, Xiaomi might have a hard time keeping the affordable prices it became known for. This means we'll probably see multiple variants as with
Samsung's lineup
that's going to be announced
just 4 days earlier
. February can't come soon enough!