Vivo Apex 2019 is what phones will look like in the future, and it doesn't have a selfie camera
25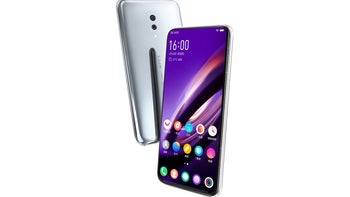 We recently told you about a
duo of exciting concept phones
from Chinese companies Vivo and Meizu. What made those stand out from other crazy concept devices by companies not popular in the West though, was the fact that those two are stacked with technology that is bound to actually become mainstream in the near future.
Today, we got our first look at the Vivo Apex 2019 – a concept smartphone that checks an impressively long list of things that it doesn't have. Besides the practically non-existent bezels, Vivo Apex 2019 also doesn't have a charging port, ear piece, speaker grills, or any other openings, seams, or any hard edges for that matter.
This futuristic phone has no selfie camera, really
The Apex 2019 has a unibody design wrapped in glass, with uninterrupted, sleek edges lining the frame of the phone. Keeping up with this overarching theme, the phone doesn't even have a camera hump – its back is completely flat! As for the front-facing camera, there isn't one. You read that right, this phone has two cameras in total – both of them on the back. So, how do you take selfies? Well, you turn the phone around and guide yourself by your reflection on the shiny back... of course!
At first, we were stumped by this idea, so we reached out to Vivo for a comment and that's what they got back to us with:
"We have not provided a specific front camera solution as we hope that people can focus on the concept device's disruptive innovations that we mentioned in the press release."
All that said, however — as with any concept phone — we are most intrigued not so much by its looks, as we are by the tech inside. And more precisely, by the prospects of said tech trickling down into the mainstream. So, here are some of the most innovative new features that the Vivo Apex 2019 brings to the table:
Fullscreen fingerprint scanning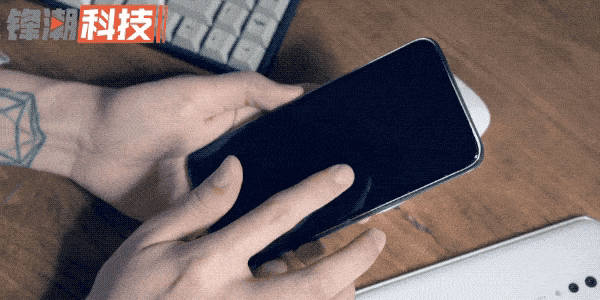 In-display fingerprint scanners may not yet be the norm on the majority of phones, but Vivo is already making the next step in this field. Initially, in-display fingerprint authentication was limited to a small area and were rather small. Naturally, this posed a bit of a problem, as you had to make sure that you were pressing on the right spot, which wasn't made any easier by the smooth surface of the screen.
Traditional fingerprint scanners are designed in a way that offers tactility — be it by being receded into the panel or by having a small ridge around them — which allows you finger to feel your way around the scanner without having to look. In-display fingerprint readers offer no such convenience.
Vivo solves this problem by, well, allowing you to unlock the phone by pressing (almost) anywhere on the screen. To further facilitate the ease of unlocking, there's also a "Fingerprint Light" feature that lights up the part of the display that you're going to touch.
Unibody design with an in-display speaker and magnetic wireless charging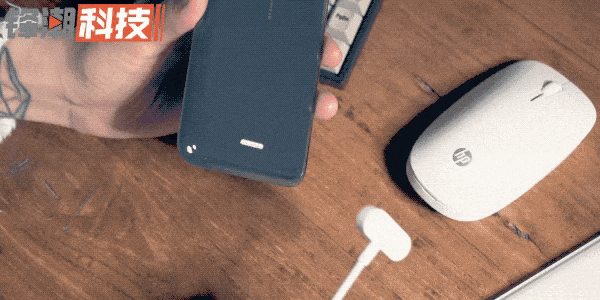 As already mentioned, Vivo Apex 2019 has a unibody design with no charging port (or any other openings). Instead, it has a MagPort – a small magnetic connector on the back that allows for both wireless charging and data transfer. It also addresses the issue of using a portless device while charging. Since the wireless charger is tiny (compared to what we're used to) and effortlessly snaps onto the phone via the magnetic connector on its back, you can still comfortably hold and use it while the battery is juicing.
But what about the speaker? How do you hear anything when there's no grill for the sound to come out of? Well, the Vivo Apex 2019 turns its display into a speaker! Using Body SoundCasting tech, the phone is able to transmit audio through its display by making it vibrate. This is something that we're going to be seeing a lot more of in the coming months, as Samsung, LG, and other companies are working on their own implementations of this concept.
5G, 12 gigs of RAM, and Snapdragon 855
Aside from all the technological innovations that the Vivo Apex 2019 brings to the table, it is also a powerful phone (as if that's surprising). This being Vivo's first 5G phone, it is stacked to the brim! Under the hood, there's the newest Snapdragon 855 CPU running the show, backed by 12GB of RAM and 256GB of internal storage for good measure.
And what about battery life? Well, there's no word on that from Vivo, but considering the specs of the phone, it better be good! The company is attending MWC this year and will have the Apex 2019 on-stage, so we are going to get some hands-on time with this interesting device then, and we'll be able to answer some of the questions still surrounding it.