Twitter is growing at an impressive pace in one key area, but monthly usage is actually down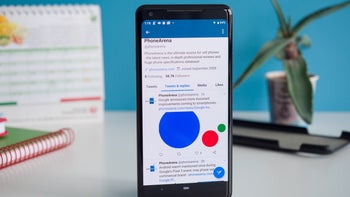 Twitter is not the world's most popular social networking service, but one number considered essential for the prosperity of the San Francisco-based company continues to grow at a healthy pace, which should keep investors relatively happy for the foreseeable future.
Interestingly, the metric
Twitter is focusing on as the "best way to measure" its success
counts so-called monetizable daily active users rather than the MAU (monthly active usage) number generally employed by rivals to flaunt their progress. These monetizable daily active users (mDAUs), which are defined as Twitter users who logged in or were otherwise authenticated and accessed the platform on any given day through its website or apps that are able to
show ads
, have surged a solid 11 percent year-on-year, to 134 million in the January - March 2019 timeframe.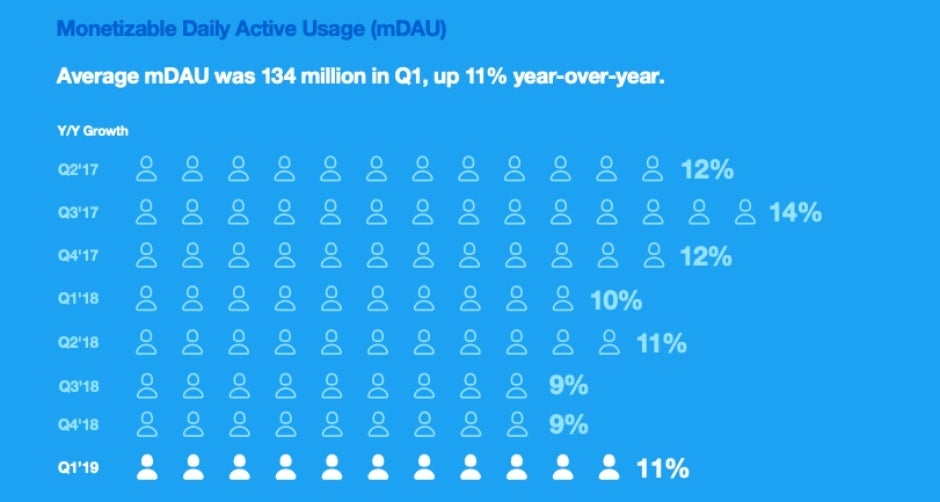 The same number is up 6 percent from
126 million reported for the final quarter of 2018
, which suggests a pretty great trend for Twitter in terms of user engagement and monetization opportunities. That's especially notable as multiple recent market reports have claimed
Facebook's usage figures are on the decline
, possibly due to the many controversies and scandals surrounding the social media giant's data harvesting policies and privacy protecting strategies (or lack thereof).
Then again, there might be another reason why Twitter is choosing to shift its focus away from average MAUs. While that number has also grown from 321 million people in Q4 2018 to 330 million during Q1 2019, there were actually more monthly active users on the platform this time last year. Namely, 336 million people, so although Twitter seems to have gotten better at making money, its efforts to snatch users from Facebook, Instagram, or Snapchat aren't exactly working.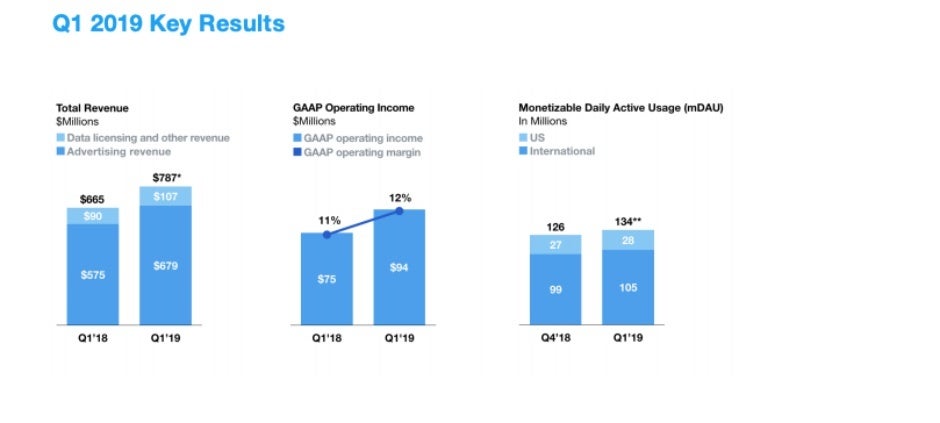 Instead of trying new things to pull that off (like finally
adding the ability to edit tweets
), Twitter plans to no longer share its MAUs with the public starting next quarter. That's certainly an interesting, albeit not entirely original tactic, as Facebook has recently began focusing on the combined usage numbers of all its products (Messenger, Instagram, and WhatsApp included).
As far as money goes, Twitter is doing pretty well, generating total Q1 revenues of $787 million (up 18 percent year-on-year), as well as an operating income (aka profit) score of $94 million, compared to $75 million in the first three months of 2018.