All on the T-Mobile Sprint merger: plan price changes, 5G coverage, stores and prepaid
11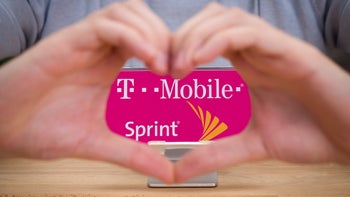 The analysts who did foretell that the T-Mobile merger date with Sprint will happen in April were right after all. Is the merger deal done? Well, the
New T-Mobile is a fact
, and will finally create a formidable competitor to the two juggernauts Verizon and AT&T.
Not only will T-Mobile now have the best of all spectrum words, but it will also be able to take advantage of the 5G revolution as nobody else as it will have the three network arrows - low-, mid, and high-bands - in its 5G quiver.
What does the T-Mobile merger mean for Sprint customers' 5G plan price?
The short answer is yes, you can keep your current inexpensive Sprint plan, and take advantage of the new 5G network powers after the merger with T-Mobile.
Due to its underdog status, Sprint has been having the best plan price promos for a few years now, including a $20 per line unlimited for family plans. Those who subscribed will now reap unexpected benefits after the merger.
Here's a list of the cheapest Sprint and T-Mobile vs Verizon and AT&T unlimited 5G plan prices.


AT&T Starter
Verizon Start
T-Mobile Essentials
Sprint Basic/Kickstart (no perks)
1 line
$65
$70
$60
$60/$35
2 lines
$120
$120
$90
$100/$70
3 lines
$135
$135
$105
$100 (through 4/30/2021 then $120/mo.)
4 lines
$140
$140

$120

$100 (through 4/30/2021 then $120/mo.)
5 lines
$150
$150
$135

$100

(through 4/30/2021 then $120/mo.)
5G
No
No ($10/month add-on)
Yes
Yes
Throttling
Any time
Any time
Any time
>50 GB
Freebies
-
Apple Music (6 Months)


T-Mobile Tuesdays
Hulu (basic)


Video streaming
SD (480p)
SD (480p)

SD (480p)
SD (480p)

Hotspots
-
-
3G speeds
0.5 GB 4G speeds
*All prices are after Auto Pay and w/ paperless billing, include unlimited talk&text in the US
T-Mobile customers' 5G plan prices won't change, too!
The Un-carrier took to the airwaves to
explain
that its own subscribers won't have to do jack to take advantage of the rare spots where Sprint had coverage bu T-Mobile did not, for instance.
For now, all customers will stay with the same Sprint and T-Mobile network, stores, and service they've been using.
Behind the scenes, the team's working hard to bring it all together to create an amazing experience for customers of the new T-Mobile.
Over time, you will see additional benefits as T-Mobile supercharges its network and honors its commitment to offer the same or better rate plans to our customers.
You'll still get the benefits and customer service that T-Mobile users had been having so far.
Will my Sprint phone work on the new T-Mobile?
Yes, your Sprint phone will continue to work on your current Sprint plan but you may start seeing benefits:


You'll be able to easily migrate to T-Mobile.
Expanded roaming lets Sprint customers use T-Mobile towers in areas with weak signal.
With phones like the Galaxy S20, the 5G network merger synergies will start immediately.








Sprint vs T-Mobile vs AT&T vs Verizon network coverage map
Sprint is the price king among the most affordable unlimited data plans, and offers the most perks to boot, with 5G and Hulu coming standard at even its most basic $20 a line for a family of five unlimited.
Its coverage area may be a deterrent where you are though, while T-Mobile, Verizon and AT&T may get more expensive the more lines you add, but they'll offer you signal in the boondocks. The combined T-Mobile/Sprint network, however, is not that far off from the AT&T coverage even now, as you can see in the
Rootmetrics
map below: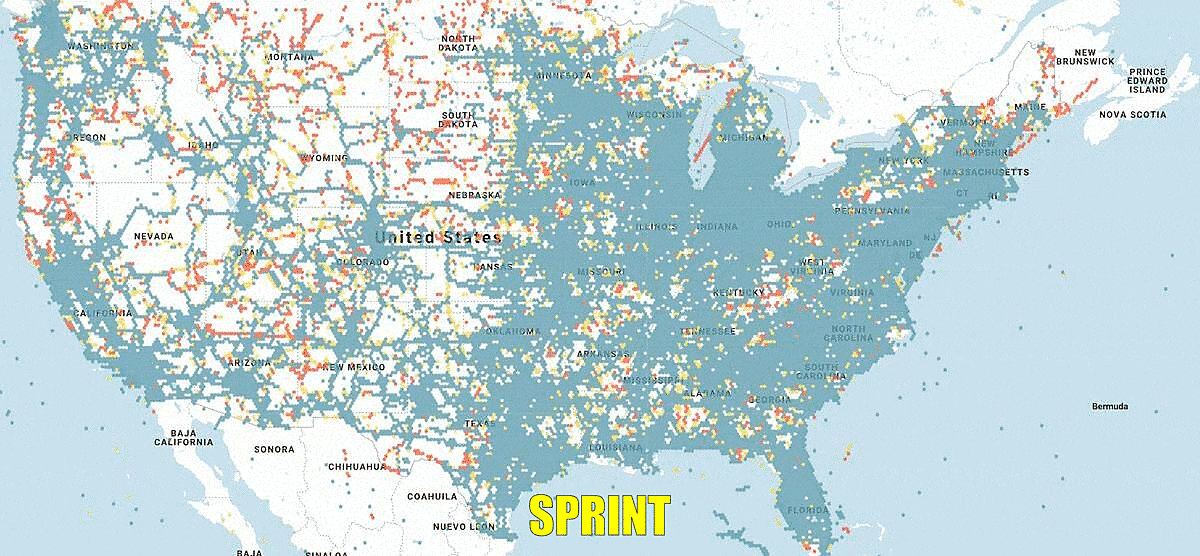 Sprint vs T-Mobile vs AT&T vs Verizon network coverage
Still, the best tradeoff between coverage and price comes with T-Mobile's basic 4-person family plan offering you great signal in the city, and decent blanketing in-between for $120 in total. Well, with the new combined T-Mobile and Sprint network, the coverage map for your 4G LTE phone may look much different for your 5G one from the combined carrier as soon as next year.
What will happen with the T-Mobile or Sprint store staff, and prepaid brands at Dish?
Here's the scoop on the Sprint and T-Mobile brands or retail store staff and locations immediately after the merger:
Both brands will continue to exist and over time everything will evolve to T-Mobile. We are preparing our stores and store employees to serve legacy Sprint and T-Mobile customers as well as the new T-Mobile customers. When we light up magenta across our new T-Mobile fleet, customers can walk into any store and the employees will be able to say, "yes, we can help you!"
As for Sprint's prepaid Boost Mobile and
Virgin Mobile
brands, Virgin's customers were already folded into Boost last month, so that both can be offloaded to Dish that will effectively create a distant fourth carrier again.
Thus, the merger conditions mandate that Dish acquires Sprint's prepaid businesses and customers, including Boost, Virgin, and Sprint's own prepaid; ; and access the new T-Mobile network for seven years, including the ability to serve DISH customers between T-Mobile's nationwide network and Dish's new independent 5G broadband network.
Dish has an abundance of spectrum licences, a big entertainment network, gets 14MHz of Sprint's nationwide 800MHz band, and can piggyback on the T-Mobile network for up to seven years, so the ball is in its court.
The T-Mobile and Sprint merger may create the best 5G network in the US
The Un-carrier
listed
what a combined T-Mobile and Sprint 5G network coverage map will look like after the merger:
Massive Capacity! 14 times more capacity in the next six years than T-Mobile alone - which means it will be even better for streaming, gaming, downloading and more.
Crazy-fast speed! Customers will have access to average 5G speeds up to eight times faster than current LTE in just a few years and 15 times faster over the next six years.
Reaching nearly everyone! Within six years, the new T-Mobile will provide 5G to 99% of the U.S. population, including rural America.
The New T-Mobile's goal is to create the best 5G network for all.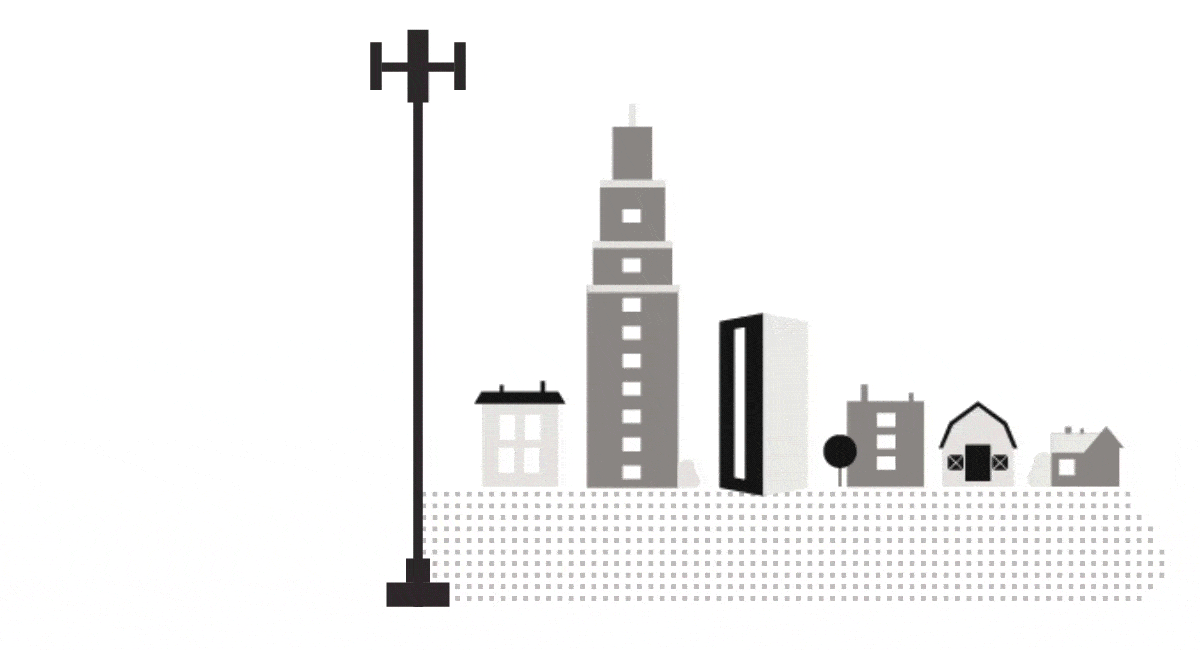 Combined Sprint and T-Mobile 5G spectrum with future auctions
Recommended Stories