Study shows T-Mobile will treat you best when buying a new phone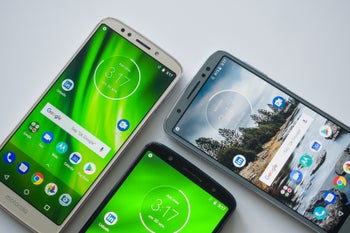 T-Mobile announced recently, that it's
removing bots from its customer support hot lines
, and it appears that its efforts for better customer service are showing results. J.D. Power, a company that specializes in customer analysis, released its latest report that evaluates people's experience when shopping for wireless devices. The research examines three different ways consumers buy new phones: via telephone, online and in a store.
When it comes to the so-called full-service carriers, meaning Verizon, AT&T, T-Mobile and Sprint, the one that came ahead was T-Mobile, scoring 854 out of 1000 points. AT&T comes second, slightly ahead of Verizon, with 839, compared to 835. Not too far back in points, but receiving a separate lower rating is Sprint with 817 points.
J.D. Power has four categories depending on the points each carrier got. According to them, T-Mobile is in a league of its own, occupying the "Among the best" category. Despite being only 15 points below, AT&T and Verizon are two categories lower in the "About average" group, while Sprint is simply "The rest".
Among MVNO carriers, Cricket takes the top spot with 857 points, followed by MetroPCS with an average rating of 843, while Boost Mobile and Virgin Mobile are sharing the bottom slot with an equal score of 835.
The study shows that 31% of online purchases are made on Amazon. 60% of the customers, looking for a new phone, prefer non-carrier websites and even more (67%) said that buying from a carrier's online store was more difficult.
When it comes to brick-and-mortar stores, customers liked both the service and the stores more when they were at a carrier's location.
It's good to see T-Mobile putting the heat on its competitors, hopefully next year we'll see them all with improved results.