T-Mobile boasts Puerto Rico network recovery, 'furious' nationwide 600 MHz expansion
3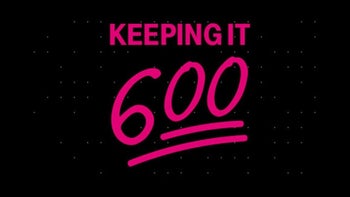 Whether T-Mobile will succeed in
its latest attempt
to
merge with Sprint
or not, the "Un-carrier's" solo efforts to break the US wireless industry duopoly are still chugging along, with 5G speeds and 600 MHz spectrum at the center of its strategy for beating rivals in infrastructure development.
This low-band spectrum is not only good for LTE coverage in rural areas and buildings, the latter of which can get four times better signal than before, also "laying the foundations" for the
upcoming 5G revolution
.
T-Mobile is just about ready to light up (theoretical)
5G towers in no less than 30 cities
, but you'll obviously have to wait a couple more years to take advantage of the improved speeds and all other technological breakthroughs nationwide.

Perhaps the greatest thing the country's third-largest wireless service provider has managed to do lately is rebuilding Puerto Rico's network "better than new" following all the devastation caused by Hurricane Maria.

Believe it or not, T-Mobile sees Puerto Rico as a "future tech leader", with 600 MHz Extended Range LTE already deployed even in the areas hit hardest by the hurricane, like Humacao, Utuado, Barranquitas, and Naranjito.
In case you're wondering, the official list of 600 MHz-compatible phones also continues to grow, with an advertised total of 14 devices being already capable of accessing this Extended Range LTE spectrum. Curiously enough, we've only managed to count 13 on
T-Mobile's official website
, although we're guessing Samsung's Galaxy Note 9 is omitted by mistake.