Samsung Wallet will soon arrive in Australia, Canada, and another six new countries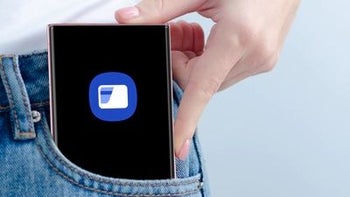 Samsung fans in Australia, Brazil, Canada, Hong Kong, India, Malaysia, Singapore, and Taiwan will soon be able to leave their physical wallets at home because the Korean company is making Samsung Wallet available in these countries at the end of January. Samsung shared the news in a blog post on its
official newsroom page
, bringing the total number of supported countries to 29.
"When Samsung launched Samsung Wallet last year, we committed to building the experience through open partnerships with our business and service providers and ensuring access to the platform for as many people as possible. Over the past several months, we've worked hard to rapidly expand the availability of Samsung Wallet, bringing the platform to more potential users. We look forward to sharing exciting new developments in the year ahead,"
said Jeanie Han, EVP and Head of the Digital Wallet Team at Mobile eXperience Business at Samsung Electronics.
Samsung Wallet is a mobile application that allows people to store and manage various types of digital content, such as IDs, event tickets, membership cards, coupons, and other types of loyalty cards. The app can be used to store and access this information on any Samsung device and can also make payments at some merchants.
Back in October last year,
Samsung
rolled out the app to another 13 markets, and it seems that this expansion is about to continue into 2023.
Samsung Wallet's list of supported countries:
Australia*, Brazil*, Canada*, Hong Kong*, India*, Malaysia*, Singapore*, Taiwan*, Bahrain, China, Denmark, Finland, France, Germany, Italy, Kazakhstan, Korea, Kuwait, Norway, Oman, Qatar, South Africa, Spain, Sweden, Switzerland, Vietnam, UAE, the U.K., and the U.S.
*from the end of January 2023