Complete Galaxy S10 and S10e teardown reveals major repairability concerns
23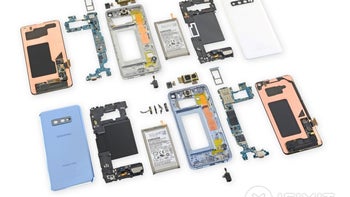 Samsung's hot new
Galaxy S10
,
S10+
, and
S10e
have been up for pre-order for a while now, looking at an actual release later this week, which can only mean one thing. It's teardown time, ladies and gents,
courtesy of the repair specialists over at iFixit
, but although there's a whole bunch of cool stuff to be found under the hood of the Galaxy S10 and S10e, we're afraid we have some bad news for DIY enthusiasts.
If you thought last year's Galaxy S9 was a nightmare in terms of repairability, it turns out that the Galaxy S10 series is even harder to fix from the comfort of an everyday user's home. You can have all the tools and technical know-how in the world, but at the end of the day, that groundbreaking ultrasonic in-display fingerprint reader will not come off on its own. Instead, it looks like any malfunction of the hidden biometric sensor will need to be settled by pulling off the display of the standard S10 (and, presumably, the S10+ too) along with the fingerprint scanner itself.
That's going to make any repair of the fingerprint sensor insanely expensive, and alas, it's not the only major Galaxy S10 weakness looking from this particular point of view. For some reason, the USB-C port on both the "regular" S10 and the low-cost S10e is not as easily replaceable as the connector of previous Samsung flagships, stubbornly sticking to the two new phones' motherboards.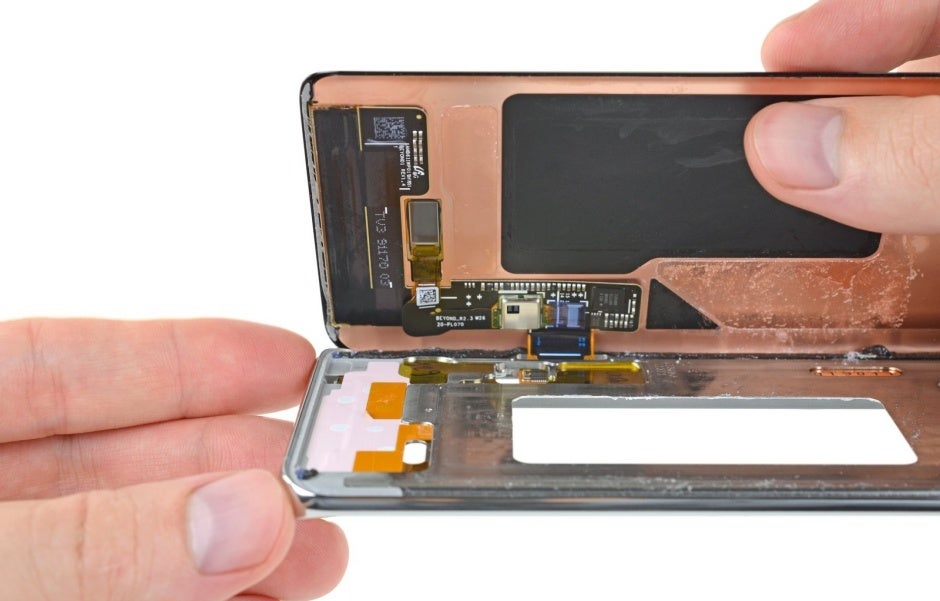 Replacing the Galaxy S10's screen at home is probably not a good idea
Just like in recent years, 2019's next big thing makes battery replacement "unnecessarily difficult", while the screen is also quite hard to reach due to "tough adhesive" being smothered all over the place. The more conventional, side-mounted fingerprint scanner on the Galaxy S10e is slightly easier to access, requiring full screen removal, but at least it stays in place once you manage to do that.
All in all, the Galaxy S10 and S10e are rated a pretty horrible 3 on a 10-point repairability scale, which is one point lower than the Galaxy S9 and three whole points behind the iPhone XS and XS Max. Of course, tearing down your costly phones at home is rarely a good idea, so instead of focusing on what's "wrong" with the S10 family, perhaps we should appreciate these engineering marvels.
The ultrasonic in-display fingerprint sensors is not the only super-cool thing here, by the way. The front-facing camera hole also required quite a bit of engineering effort, running through the midframe and motherboard, while the reverse wireless charging functionality is expected to generate a lot of heat, which in turn prompted Samsung to "pull out all the stops" to keep everything inside the Galaxy S10 nice and cool. Overall, this is certainly an impressive design, both inside and out.