Samsung Galaxy Note 10+ hands-on pictures leak, confirming design change
75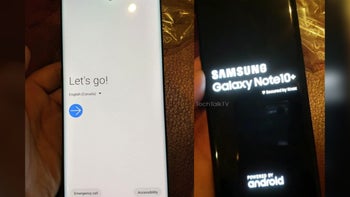 With the launch of the Samsung Galaxy Note 10 inching closer, we're pretty confident in saying that Samsung's phablet flagship has (once again) been thoroughly leaked to death well ahead of its official release. We already know that the Note 10 will have a selfie hole-punch camera, much like the S10 and S10+, but it will be centered, instead of off-set. We also know that there is going to be a Note 10 model with four main cameras, that the S-Pen won't be much different from last year, and that the design will have sharper corners than previous iterations.
What we also assumed to know, but actually got wrong, was Samsung's naming scheme for the Note 10. Rumors suggested that this year, there would be a handful of Note models, including a base version, and "Pro" and 5G variants. As it turns out, however, Samsung decided to stick with its Galaxy S-series naming convention, so the Galaxy Note 10 Pro is actually going to be called the Galaxy Note 10+.
This was revealed in a set of hands-on pictures of the Galaxy Note 10, leaked by
TechTalkTV
on Twitter. As is the case with all early hands-on image and video leaks, the quality of the pictures is absolutely horrible, but there are telltale details that lend them credibility.
Just as we expected, the Note 10 seems to have a centered selfie camera, and it appears to be somewhat smaller than the one on the Galaxy S10. Taking a closer look at the two pictures where the front-facing camera is visible, there seems to be a factory protector pre-applied on the screen. The edge of the camera cut-out in the protector is also visible in both shots, as it catches a reflection from the overhead light. Moving around the back—in true early-hands-on-leak fashion—the only photo we have of the camera on the Note 10+ is an absolute mess of motion blur and compression artifacts. Still, the rumored quad-camera is visible and (fairly) recognizable from what we've seen from
renders
.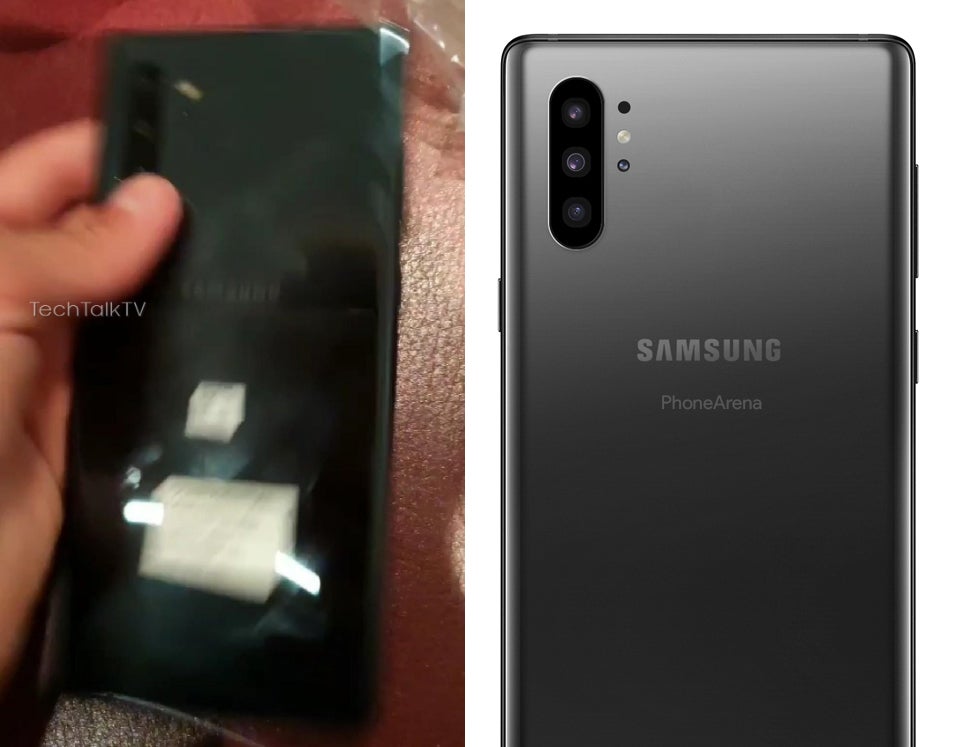 We haven't yet been able to confirm the legitimacy of the leaked images, but from what we've seen, this may very well be our first real look at the Galaxy Note 10+. A blurry and low-resolution look, but our first nonetheless.