Samsung launches an Android flip phone with the biggest lens aperture on a smartphone yet. China only
19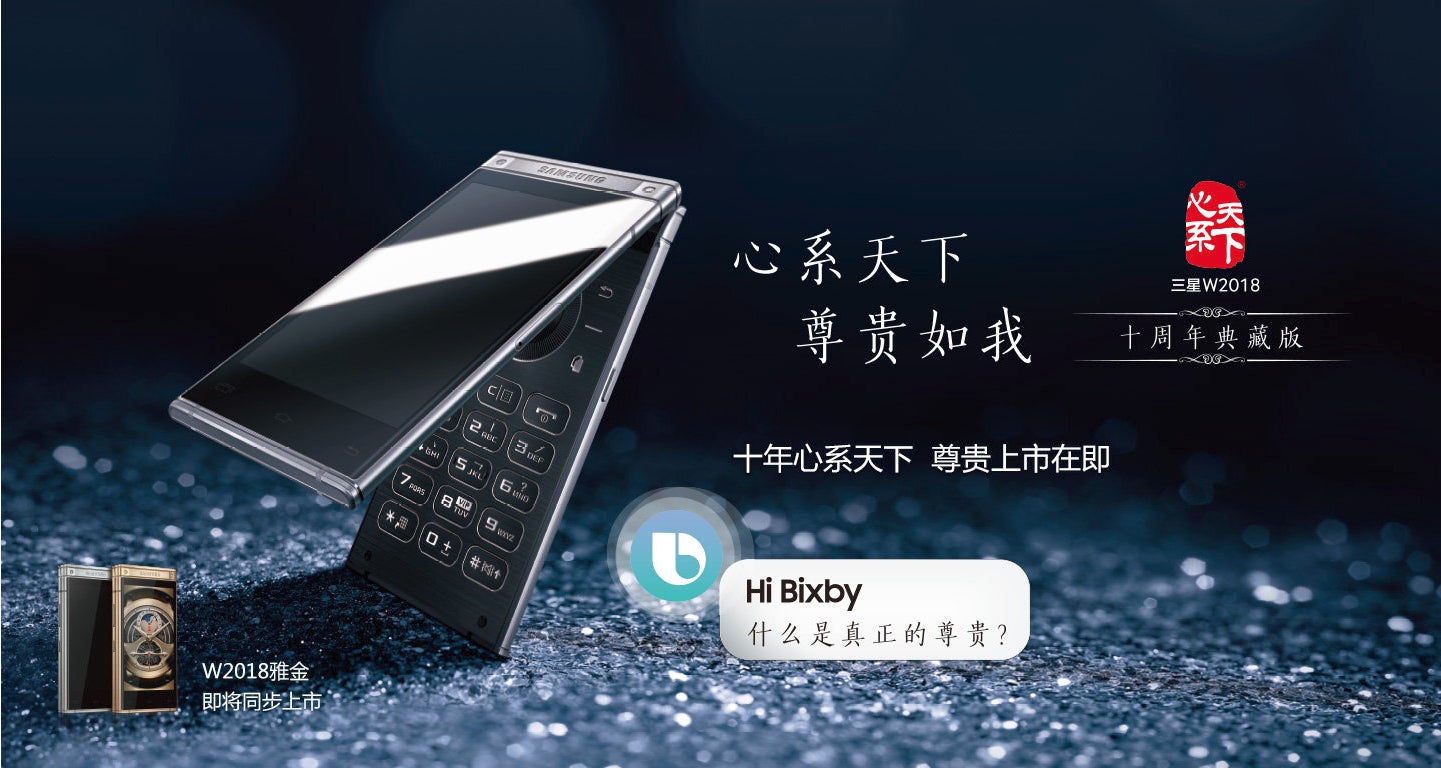 OK, so if you've been out of the loop on this — Samsung does manufacture high-end clamshell Android smartphones still. However, they are only sold in Asia, as that's the market where the flip phone form factor is believed to be most in demand.
All that out of the way, you may find it interesting that Sammy has just introduced its latest clamshell "flagship" — the Samsung W2018 — in China, and it's the first smartphone in the world to have a camera lens aperture as wide as F1.5. Previously, the record was held by the LG V30 and its F1.6.
What's lens aperture important for, you ask? Well, it determines two things — light that enters the sensor at the time of shutter press and the depth of field. The former is self-explanatory — more light means better low light shots and less blur in general, as the shutter snap time can be much faster; a shallow depth of field means you get better macro or portrait shots where the background blur is much more pronounced, separating the objects in your photo better.
The W2018 is a top-shelf device through and through with a Snapdragon 835 SoC, 6 GB of RAM, 64 GB of storage, two 4.2-inch FHD (1080 x 1920) displays — one outside the shell and one inside — and a 12 MP camera sensor with 1.4 μm pixels (pretty much the same sensor as in the
Galaxy S8
, at least on paper).
The software it runs on is a custom Samsung Experience UI on top of Android 7.1.1 Nougat, with an update to 8 Oreo coming next year. And yeah, there's Bixby on this one, too.
If Samsung were to sell the W2018 in Western markets, would you be all over it?