Samsung is super-proud of the Exynos 9820 and tells us why in short video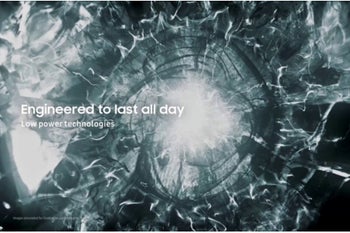 Samsung makes its own smartphone chips — this is information that is in no way secret but is often glossed over. But it's a big deal for most of the world, really — while Galaxy flagships that are sold in the USA are powered by a Qualcomm Snapdragon SoC, international units all bear Samsung's own Exynos processor.
That said, the chip that will power the
Galaxy S10
outside of the USA is the Exynos 9820. Samsung seems to be all hyped up about it and wants to
share the excitement
, which is why it posted a video and press release to outline the new Exynos' strengths.
Update:

Samsung killed the video for some reason
AI evolves
We've already heard numerous rumors and reports that Sammy's next flagships will have a dedicated NPU (Neural Processing Unit). Basically, this is a mini assistant processor, whose sole purpose is to aid in AI-based calculations and activities. Features such as deep learning, assistant queries, AI-powered camera modes, and battery saving tricks will no longer take up from the main processor's workload, which should mean faster processing for less power.
Also, Samsung hits on the point that the NPU will allow for AI to be implemented "anywhere", which leads us to believe that there will be a software development kit for app devs to play with the new AI capabilities of the Galaxy S10.
Power and energy efficiency
The eight cores in the Exynos 9820 will be split into three separate clusters, each holding two cores. One will hold two custom Samsung cores optimized for heavy computational tasks, one will have two ARM Cortex A75 cores for high performance, and the third will have four Cortex A55 cores for regular tasks that don't require all that power. A hardware-based intelligent task scheduler will make sure you are using the right cores at the right times to optimize battery life and performance.
In the graphics department, we have an ARM Mali-G76 MP12, which is basically the latest-and-greatest in mobile video processing. Yeah, it also leverages machine learning to improve performance and energy efficiency by up to 40% compared to the previous model, the papers say.
Ultra high-res ready
Currently, 4K resolution is the most mobile cameras can do in terms of video recording. "But hey, why not get some headroom?", Samsung thought. The Exynos 9820's Multi-Format Codec supports 10-bit HEVC to capture, encode, and write 8K video files faster than you can say "Cheese!". Oh, the processor can also support up to 5 cameras in any combination. In other words, triple module on the back and dual module on the front seems like a possibility for Samsung's future top-tier devices.
Smaller tidbits
Other things you can see mentioned are HDR 10+ support, which means contrast and color optimization on a scene-by-scene basis while watching video; data encryption in isolation from the rest of the system, meaning what private transactions you do on the phone — stay on the phone; improved power efficiency; and super-fast LTE capabilities, of course.

This is not to say that the Snapdragon version of the Galaxy S10 would be inferior, of course. In fact, it will probably be comparable in terms of performance. History teaches us that the Exynos processors deliver similar performance with slightly shorter battery life than their Snapdragon counterparts. But we can't wait to test the new devices and see if this trend changes in 2019.