Google pulls popular launcher with Google Feed integration from Play Store
2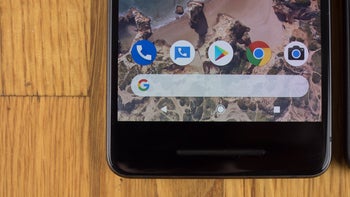 Rootless Pixel Launcher is one of the more popular Android launchers that offer Google Feed integration. If you've never heard of it until now, it's likely because it wasn't on the Play Store, but instead had to be downloaded from GitHub. This changed last week, when Rootless Pixel Launcher finally arrived on Google's app storefront... only to be pulled mere days later.
Like some other Android home screen replacements, Rootless Pixel Launcher offers Google Feed integration (by swiping right from the home screen), but it has to be downloaded as a separate, "companion" app. Such is also the case with Nova Launcher, Action Launcher, and other home screen apps that have gone to offer this integration, so no big deal, right? Well, the difference is that the aforementioned popular launchers don't outright link users to the companion app, which has to be sideloaded from an outside source. Rootless Pixel Launcher, however, presented users with a prompt to download the Feed bridge app almost immediately after installing. Although a much more convenient solution, as far as users are concerned, this proved to be a violation of Google's Play Store guidelines.
Amir Zaidi, the developer of Rootless Launcher, had this to say:
"Great, my Play Store release got suspended for this reason: Apps that cause users to download or install applications from unknown sources outside of Google Play are prohibited.

So that means I cannot have the Bridge installation popup as it is right now and need to find an alternative solution.


Also, it seems like my package name might be permanently banned which means people will have to install the launcher again and set up their home screen again when I republish it. This happened because of a mistake from me and I will try to get it fixed as soon as possible. I don't have a lot of time because Uni started again but I will try to get it fixed this evening."
Recommended Stories