5 photo book print services to turn your smartphone photos into memories
1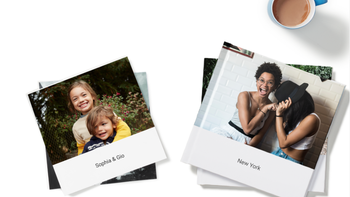 Thanks to smartphones and their increasingly higher quality cameras, today we're taking more pictures than ever. From our meals to our trips around the world, almost any moment that's at least a tad interesting gets captured and stored in our phones. However, besides the shots we deem worthy of being posted on social media, most of our photos rarely get any attention and are ultimately buried by the avalanche of new pictures.
So why not give special attention to those really memorable shots by putting them in an actual, physical album, you know, just like in the olden days. We know why not, because it's too much of a hassle. Well, it doesn't really have to be. There are services that let you pick the album style, the pictures and create the design you want from the comfort of your home and have it shipped directly to your door in a few days. Called photo books, these print on demand albums offer incredible versatility and print quality that will satisfy even professional photographers.
What we find appealing about these services is that you can choose the same style for each of your albums and over time have a nice collection of them that represents all your trips abroad, each of your pets or whatever else you might be into. A photo book can also be a great gift for someone as it's both thoughtful and very personal. You can also use these services to print out your wedding photos without having to pay the price premium that often goes hand-in-hand with every wedding-related service.
Most companies offer both softcover and hardcover albums, but in our opinion hardcover is the way to go, although it adds a bit to the cost. If you're interested in the other options, you can check the respective websites.
That being said, let's take a look at a few of the best options out there:
Google Photo Books
If you have an Android phone or use Google Photos on your iPhone then Google Photo Books is the most convenient option. Your pictures are likely already backed up on Google's cloud storage so all you have to do is choose the ones you want to include in the album. You can have either a square crop of a picture taking up the whole page or a square/portrait/landscape photo with white borders around them. You can also add captions to the pages that have white borders. Not much customization available, so you'd have to look further down the list if you want something more unique. A neat feature Google's app has is that it will warn you if the resolution of the photos you upload is not high enough and that they may look blurry when printed.
Website:

Google Photo Books

Format:

9x9 inches

Pages:

20

Price:

$19.99

Price for additional pages:

$0.65
Amazon Prints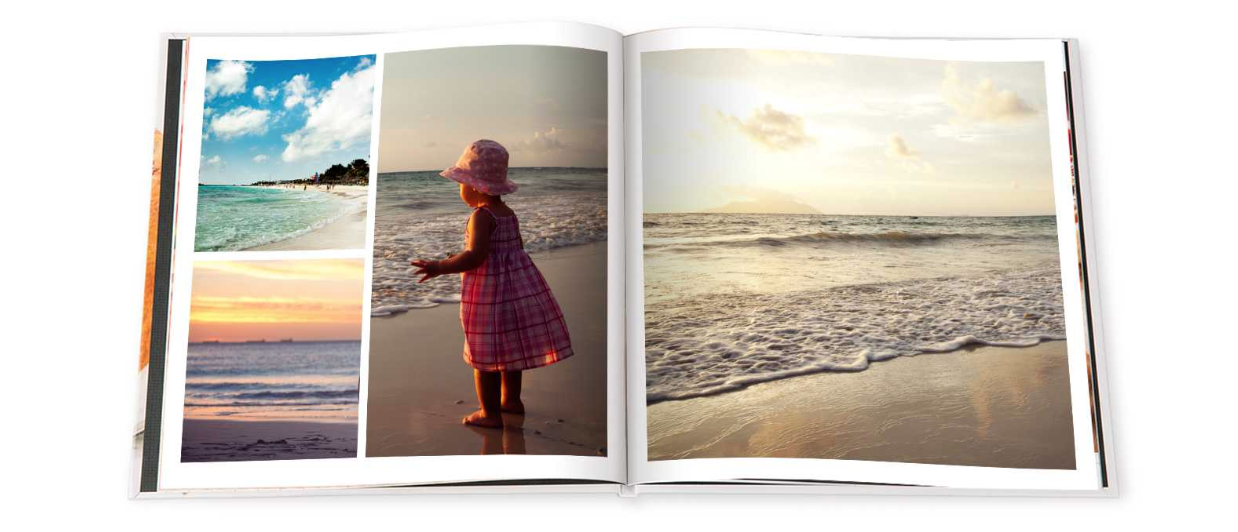 Amazon is also in the photo book printing game. And just like everything else, it offers a good value for your money. Unlike Google's service, Amazon lets you choose a premade layout if you want to put multiple pictures per page, all the way up to 16. Overall, the options aren't as many as some of the other, more specialized services, offer, but there are enough to make your photo book unique if you're willing to spend the extra time tinkering. If you have Amazon Prime, you get the benefit of faster shipping here as well, which is always a plus.
Website:

Amazon Prints

Format:

8x8 inches

Pages:

20

Price:

$17.99

Price for additional pages:

$1.00 for 2 pages
Milk Photo Books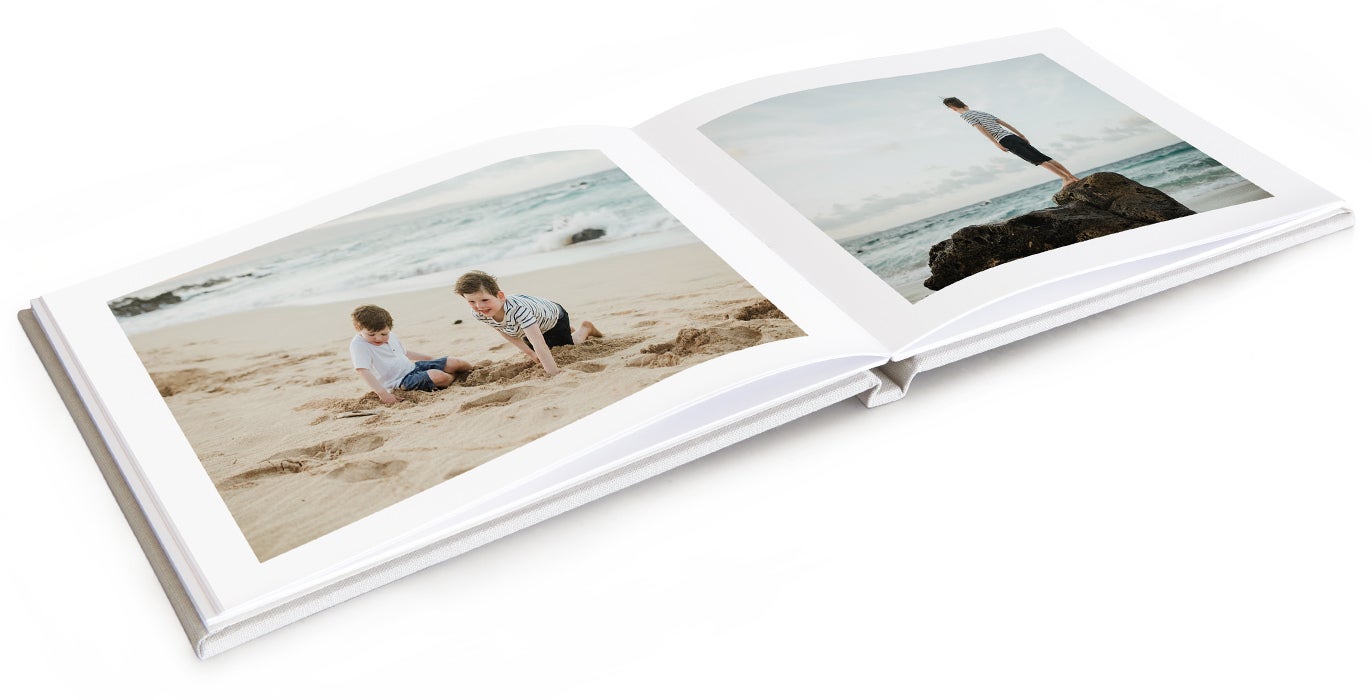 Milk is a more premium service and brands its photo books and albums as "handcrafted". The hardcovers are bounded in fabric which makes them feel more luxurious. Some of the photo books are quite expensive but they have smaller ones that are priced reasonably. The downside is that you don't have the flexibility in pages so you have to find enough pictures to fill the whole photo book if you want to get the best value for your money. If you're looking to surprise someone special with a photo book, this might be the service to go with.
Website:

Milk Photo Books

Format:

7x5.2 inches

Pages:

40

Price:

$39.00

Price for additional pages:

N/A


Mixbook Photo Books

Mixbook offers a huge variety of photo book styles. It has literally hundreds of themes to choose from to give your album more character and make it feel as a finished book rather than a bunch of printed pictures in a hardcover. You get tons of different layouts, sizes and formats as well. If you have a bunch of time on your hands and want that extra personal touch to your photo book, this is the place to let your creativity go wild.
Website:

Mixbook Photo Books

Format:

8.5x8.5 inches

Pages:

20

Price:

$29.99

Price for additional pages:

$1.39
Shutterfly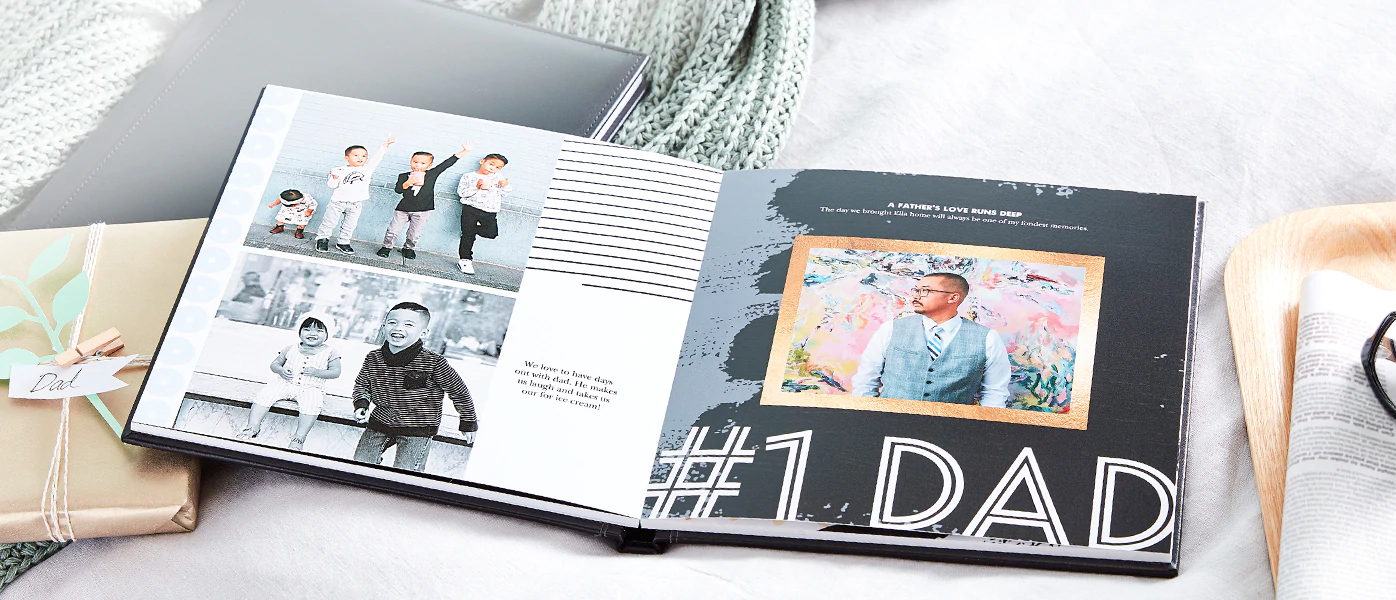 Shutterfly is another service that lets you customize your photo book with backgrounds, layouts and caption styles. A unique feature it offers is let one of the website's designers create the album for you based on the theme of the pictures you've sent them. You can then decide if you want to change something and only pay the $9.99 design fee if you order the photo book. Of course, you can also do it yourself using the provided design tools.

Website:
Shutterfly
Format:
8x8 inches
Pages:
20
Price:
$29.99
Price for additional pages:
$1.39