Executive with two phones dies after one explodes in his bedroom while charging
21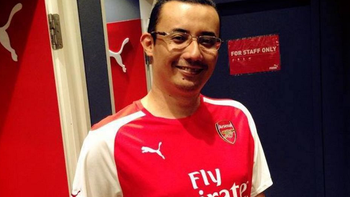 Nazrin Hassan was the CEO at the Cradle Fund, which is owned by the Malaysian Ministry of Finance. The fund helps start-up tech firms in the country. Hassan's death occurred when one of two smartphones he was known for carrying around each day, exploded and caught fire in his bedroom. Hassan's smartphones were made by BlackBerry and Huawei, and both were being charged at the time of the explosion. It is unknown which of the two had overheated to start the chain of events that proved fatal.

The fire, however, was not the cause of Hassan's death according to the victim's brother-in-law, who posted about Nazrin's passing on social media. The unnamed relative said that one of the phones overheated and when it exploded, parts of the phone hit him in the back of the head causing a blunt trauma. The brother-in-law added that while the raging fire eventually burned the mattress in the bedroom, by then Hassan was already dead.
The social media posting also warned smartphone users to be careful when charging their phones, suggesting that people refrain from using their bedroom outlets to power up. "It's worth the inconvenience of not having your mobile a hand's reach away," said the brother-in-law.
"He had two phones, one Blackberry and a Huawei. We don't know which one exploded. Who would have thought such an innocuous routine procedure is the reason three young kids will grow up without their father by their side."-Nazrin Hassan's brother-in-law
The police aren't totally on board with the idea that shrapnel from the phone was the reason for the victim's death. The cops say that smoke inhalation is a more probable reason for the executive's demise.