The phone with the biggest battery in the world has been canceled
10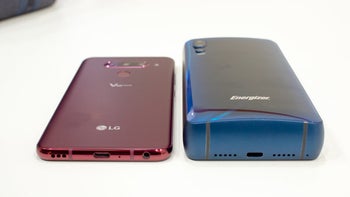 The Energizer Power Max P18K Pop was announced at MWC 2019 back in February as the smartphone with the world's biggest battery. But just two months later, the product has been
officially canceled
.

The company behind Energizer's recent devices, Avenir Telecom, chose to fund the smartphone via a crowdfunding campaign on Indiegogo. The goal was to raise a whopping $1.2 million which, at a price of $549 per phone, meant a minimum of almost 2,200 units had to be sold. But fast forward to today and this hasn't happened.

According to the latest Indiegogo update, just $15,005 was raised over the past two months from a total of 11 backers. Seven of these opted to purchase individual units of the smartphone while a further three agreed to buy three units each as part of bulk purchases. It's unclear how many units the remaining backer bought. In any case, the campaign was still far from successful and raised just 1% of its end goal.

In terms of what the Power Max P18K Pop would have offered if released, Energizer promised an absolutely huge 18,000mAh battery that permitted 50 days of standby on a single charge or a 90-hour phone call. It also featured a 6.2-inch display, 128GB of storage and 6GB of RAM, and Android 9 Pie straight out of the box. Over in the camera department, the smartphone brought a triple-camera rear setup to the table and two front-facing sensors which sat inside a pop-out camera module.