You'll never guess which streaming service added the most new subscribers during Q3
2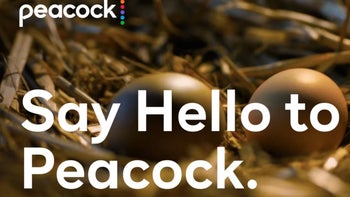 Quick. Which streaming service added the most new subscribers during the third quarter? If you said the surging Disney+ streamer, you're...dead wrong. So it has to be Netflix; after all, the latter is the largest paid subscription service in the world and what else would people stuck inside during a pandemic be doing other than "Netflix and chill?" But alas, Netflix is also the wrong answer.

Streamer Peacock adds more new subscribers than its rivals during the third quarter

According to Broadcast + Cable
, the streaming service that added the most new subscribers between July and September was NBCUniversal's Peacock. During its first full quarter after launch, the service was responsible for 17.2% of the industry's new subscribers in Q3 up from the 4.9% of new subscribers it garnered during the second quarter. As for the current fourth quarter, a survey taken of households by Kantar revealed that 15% are considering a Peacock subscription.

Some of the fare on Peacock that will make you laugh
After accounting for 23.2% of new streaming subscribers in the second quarter, Amazon Prime Video dropped to second in Q3, just behind Peacock with 16%. AT&T's HBO Max was third in new subscribers after rising from 9.7% in Q2 to 11.3% in Q3. Two Disney streamers, Hulu and Disney+, finished fourth and fifth with 9.5% and 9.1% of new subscribers, respectively. Netflix (with 8.3% of new subscribers) and Apple TV+ (4.9%) are the remaining major streaming services. Hulu did well among "cord cutters," or those subscribers to subscription streaming services who do not pay for cable television. Only 45% of Hulu members have such a subscription compared to the Subscription Video on Demand (SVOD) average of 53%.

Dominic Sunnebo, senior VP of Kantar, Worldpanel Division, said that pricing was key to the success of Peacock. Many Xfinity members receive Peacock Premium for free. Sunnebo said, "Q3 saw the full launch of NBC's offering Peacock and it has strutted straight to #1 spot in share of new VoD subs. Peacock hit the market with a number of compelling price options, including offering Peacock Premium at no extra cost to certain Xfinity customer plans. Value for money was the top individual subscription driver for Peacock, followed by the 'variety of TV series,' alongside 'specific content', which was cited by 25% of new subscribers as their primary motivator for joining."
If you love older television series, Peacock has you covered. Several seasons of the original
Law and Order
can be streamed along with this author's all-time favorite show-
House MD
. Some others include
Two and a Half Men
(RIP Conchata Ferrell; the actress passed away earlier this week),
The King of Queens
,
The Office
, and more. Besides the nostalgia-tinged old shows, some Peacock subscribers mentioned that it was original content like
Psych
and
Yellowstone
that gave them the desire to subscribe.
Peacock has a limited free tier of service followed by Peacock Premium. The latter is $4.99 per month and includes everything that the service has to offer. Again, certain Comcast/Xfinity customers get this tier of service for free. And after a seven-day free trial, you can subscribe to Peacock Premium Plus for $9.99 a month. This has all of the content found on Peacock Premium minus the ads. Well, not entirely. A small disclaimer notes that due to streaming rights, a small amount of programming will still contain ads (Peacock channels, events, and a few shows and movies).
In its report, Kanter says that it sees more evidence of "subscription switching." This occurs when subscribers add a new streaming service while cancelling another. Up to 10% of new subscriber additions are accounted for by consumers managing their streaming subscriptions in this manner. Last quarter, 9% of new subscribers came from "subscription switching."