New Surface tablets to hit shelves this week
18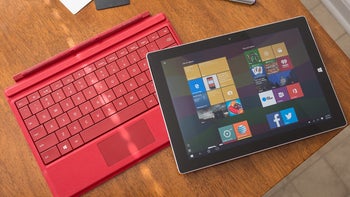 A user on the social media website Reddit has shared what appears to be a picture of an internal document, stating that a product display for a new Microsoft product and Type Cover should be ready on the 13th of July. As we know, Type Cover is the name for the cover-keyboard combo that attaches to Surface tablets, making that the apparent product to be released.
According to another user, the device will have a 10" screen with a resolution of 1800x1200, USB-C port and a micro SD slot. The low-end version is expected to have 4GB of RAM, 64GB of storage, while the high end will have 8GB of RAM, 256GB of storage. The same person also states that the Pro variants of the Surface tablets are expected in October, but there will be no new Surface laptop just yet.
What processors will power the devices was hinted by the documents given to the FCC earlier this month. They showed that the cheaper version will come with a quad-core Intel Pentium Silver N5000 clocked at 1.1GHz, with 2.7 GHz boost speed. More expensive devices are to be equipped with Intel Pentium 4410Y and 4415Y chips part of the Kaby Lake family.
As far as prices go, the cheapest option is expected to retail for $399, although that price is reserved for education customers, where those devices are expected to have the most demand. Regular customers will probably have to pay a bit more. The Surface with the top specs is allegedly going to sell for $829. These prices don't include the Type Cover, which will be released alongside the tablets.
Hopefully we won't have to rely on that jumble of information for much longer and the new line-up of Surface tablets will be announced and released by the end of the week.