Second tipster posts rumored specs for the chipset that will power the Galaxy S24 Ultra
We may earn a commission if you make a purchase from the links on this page.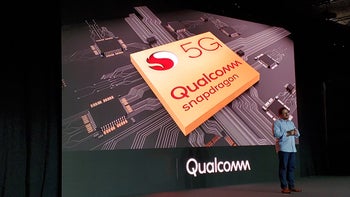 The other day
we passed along some rumored specs about the Snapdragon 8 Gen 3 SoC
. Coming from a Twitter tipster named RGcloudS, the next generation top-of-the-line Application Processor (AP) from Qualcomm would see the X-4 high-performance core score a 15% hike in clock speed to 3.70GHz according to the tipster. But
another tweet
, this one from a self-proclaimed tech enthusiast and
Samsung
fan Revegnus, contained some different rumored specs for the chipset.
Both rumors say that the Snapdragon 8 Gen 3 will be manufactured by TSMC using the latter's 4nm process node. But there are some major differences between the rumored specs. While RGcloudS expects the upcoming chipset to feature 1 high-performance X-4 core, 4 performance cores, and 3 efficiency cores similar to the Snapdragon 8 Gen 2, Revegnus sees a 1-5-2 configuration.
Revegnus expects the X-4 high-performance core to run at a clock speed of 3.20 GHz which is the same speed that the X-3 core runs on the current Gen 2 chipset. He also expects the chip to sport 5 Cortex-A720 performance cores running at 3.0GHz. And that leaves 2 Cortex-A520 efficiency cores running at 2.0GHz. He notes that the chip will feature the Adreno 750 GPU, the Snapdragon X75 5G modem (with a 20% improvement in energy efficiency), and support for LPDDR5 RAM and Universal Flash Storage (UFS) 4.1.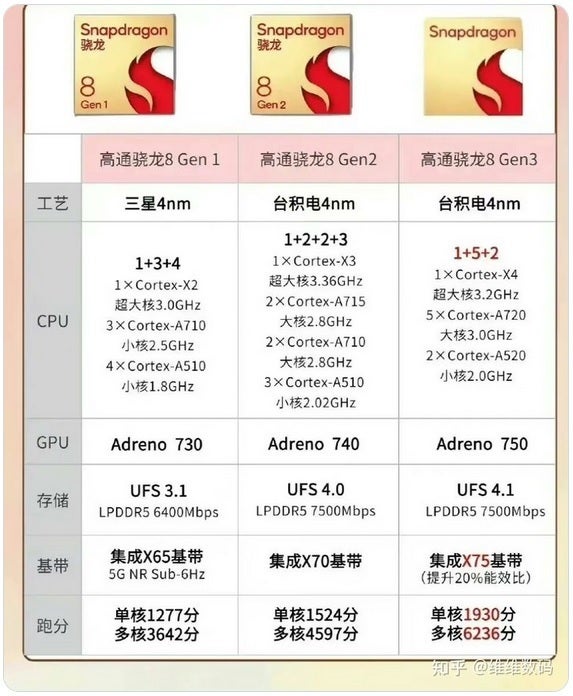 Twitter tipster reveals the rumored specs of the Snapdragon 8 Gen 3 SoC
One interesting note. Both tipsters are probably on the money about how the chipset will be built. Considering that
Apple
has locked down all of TSMC's 3nm production this year, it does seem likely that the new chip will once again be produced using TSMC's 4nm process node which is actually an enhanced 5nm node.
Order the Samsung Galaxy S23 Ultra now!
Keep in mind that the special version of the Snapdragon 8 Gen 2 made for Galaxy phones features a high-performance X-3 core over clocked by 15% to 3.36GHz. We assume that the Snapdragon 8 Gen 3 for Galaxy will also come with an overclocked high-performance X-4 core.

We still have months to go before this component sees the light of day so we could see even more rumored specs ahead. Stay tuned.