Mophie unveils 3-in-1 Powerstation Hub with wireless charging and portable battery functionality
0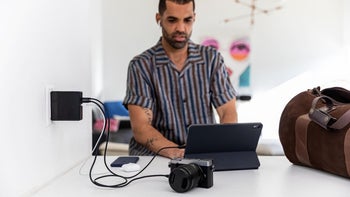 After recently unveiling
a quartet of good old fashioned power banks
with battery capacity ranging from 5,000 to a whopping 20,000mAh and prices of between $40 and $70, Mophie is expanding the popular
Powerstation family of charging accessories today
with a new member
already up for grabs at $99.95
.
Before you balk at that seemingly excessive price point, it's important to highlight the Mophie Powerstation Hub is more than a conventional portable battery,
wireless charging
pad, or wall outlet hub. It's actually all three of those things at the same time, sporting a pair of USB-A ports, a single USB Type-C connector, a 6,100mAh capacity for on-the-go charging, and a Qi-enabled wireless charging surface.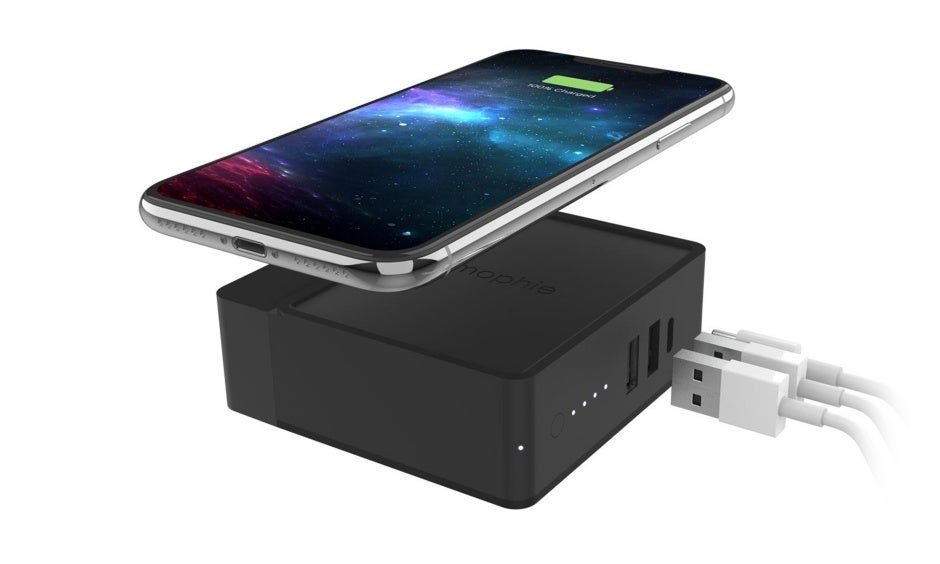 Despite its versatility, the Powerstation Hub doesn't seem overly bulky, tipping the scales at a little over 250 grams (9 ounces) and measuring 3.31 inches square by 1.16 inches thick. Its foldable AC power prongs will also prove especially convenient during your travels, when the external battery mode of the 3-in-1 charging accessory should easily get you through a couple of days of work and fun, whether you're an Android or iPhone user.
Granted, 6,100mAh capacity doesn't exactly make this a beast of a power bank (remember, the Powerstation XL and XXL offer 15,000 and 20,000mAh of juice respectively), but that's still enough to fully charge the
iPhone XS
a couple of times or the
Galaxy Note 9
once with quite a bit of power left in the tank.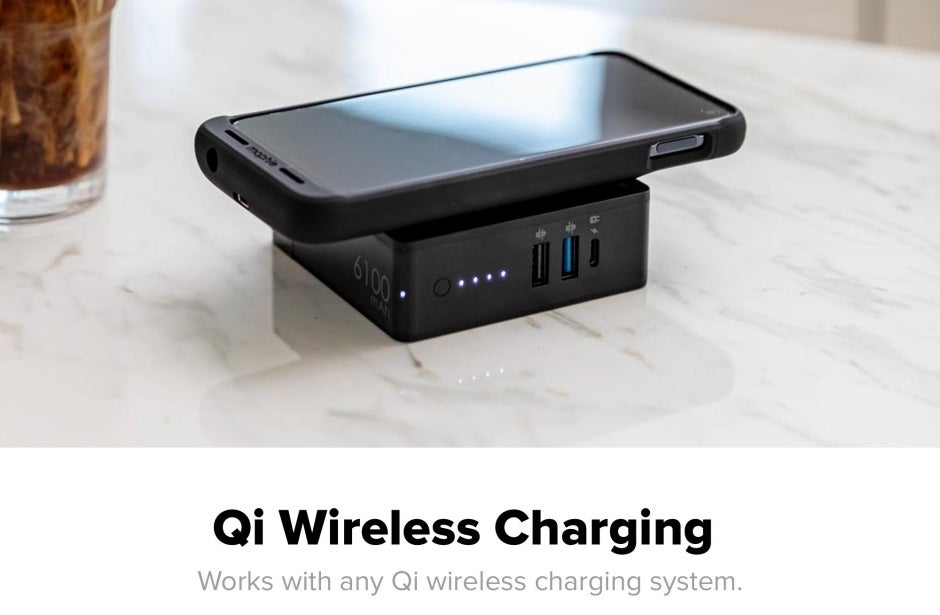 Meanwhile, when hugging a wall, the Powerstation Hub can deliver 18 watts of power via USB-C, 15W through one of its USB-A ports, and a modest 5W as far as the other USB-A port is concerned. In other words, you can charge two phones rapidly and a third one at a lower speed at the same time. Finally, the Qi-enabled wireless charging surface supports 5W rates, which is hardly ideal, but it's still a nice little bonus feature.