Changelist for the Pixel March Feature Drop leaks
3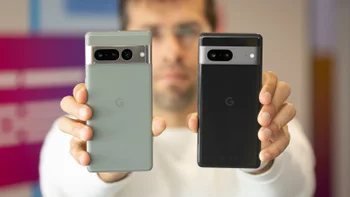 While the actual release of the Pixel March Feature drop
will apparently not be available today
as it should have been,
9to5Google
was able to obtain the changelist for the update. The information came from a changelog released by Google to its partners. According to this leak, Pixel 6 and Pixel 6 Pro users will see an improvement in the Night Sight feature that allows users to take pictures in low-light sans flash.
Google
says, "Night Sight can now give you low-light photos even faster" thanks to "new algorithms powered by the Google Tensor chip." The faster Night Sight was originally available only on 2022's Pixel 7 and Pixel 7 Pro and will be coming to the Pixel 6 and Pixel 6 Pro with the delayed update. This is no minor change for owners of the 2021 Pixel flagships. Google points out that on the Pixel 6 line, "Night Sight now only needs half of the normal exposure time to produce beautiful low-light images that are sharper than before."
Direct My Call is coming to the Pixel 4a and newer phones

Direct My Call, which transcribes what an automated operator says when answering your phone call, will be found on the Pixel 4a, the Pixel 4a (5G), Pixel 5, Pixel 5a, Pixel 6, Pixel 6 Pro, and Pixel 6a. This was first offered on the Pixel 7 series
and was recently added to the Pixel 6 line
. It will allow users to see all of the menu options available to callers of certain businesses so users won't have to listen to all of the options spoken on a recorded message.

The Magic Eraser is now available on all Pixel phones
Another change coming with the March Feature Drop makes Health Connect a pre-installed app on compatible Pixel phones. Previously, users would have to
install the app from the Google Play Store
. The app will "store and connect the data from your compatible health and fitness apps, without compromising on privacy. You decide what types of data you want to share and who you want to share it with."
We still expect to see Pixel 6 and Pixel 6 Pro users receive the feature that allows them to save battery life by shifting from a 1440p resolution on their displays to a 1080p resolution. This was available to Pixel 6 series users with the Android 13 QPR2 Beta and this writer has used it on my Pixel 6 Pro often. Most people say that you really can't tell the difference between QPR and FHD displays.

The changelist also mentions that the Magic Eraser feature, used to remove distractions from photos,
is now available for all Pixel owners
. This also includes Camouflage which takes items with distracting colors and tones down the color on these objects.
Pixel Watch owners are getting a new feature

Pixel Watch owners are getting Fall Detection with this update. The Pixel Watch will detect when a user falls and will automatically call emergency services if you don't respond or move after 90 seconds. The Pixel Watch Fall Detection knows the difference between "a hard fall and a small trip or stumble," so it won't be set off by a false alarm. If the user can't call for help or dismiss the alert, the watch will share his/her location and notify emergency contacts.
The update could also include the usual functional updates which are developed to exterminate bugs, Once the update arrives and it has been installed on your Pixel phone, those who have been running the Android 13 QPR2 Beta will be able to exit the beta program without having to wipe the data off of their phones. Again, do not exit the beta until after you have downloaded and installed the stable version of the March Feature Drop on your Pixel.

To check to see when the update is dropped, keep coming back to PhoneArena. You can also check your phone by going to
Setting
>
System
>
System update
.