Anyone can now subscribe to a $299 Lyft All-Access Plan
1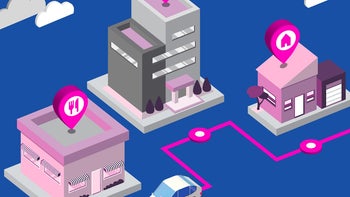 In order to better compete with veteran
ridesharing
transportation service provider
Uber
, Lyft is trying out a new business strategy that could generate a steadier, safer revenue for the 2012-founded American company.

In addition to single trips from A to B, users of the popular Android and iOS app can now get a monthly subscription covering up to 30 rides. This All-Access Plan costs $299, which may sound rather prohibitive, but if you're a short-distance traveler that doesn't own a car, Lyft promises to save you quite a bit of money.

Those 30 rides included can be worth up to $15 each, so you're looking at maximum savings of 150 bucks compared to how much you'd separately pay for the same trips. Unfortunately, unused rides do not roll over to the next subscription period. On the bright side, if any individual ride exceeds the $15 value, you'll simply be asked to cough up the difference.

Meanwhile, if you go over the allotted monthly 30-ride total, you can get another 5 percent off additional Lyfts. You're also free to cancel your All-Access membership anytime if you feel you're not taking advantage of the perks included.

Following months of testing different arrangements, price tags, and benefits, Lyft has settled on what the company believes will provide Americans more freedom and help shape "the world's best transportation" platform.

Options are always a good thing for this type of app, especially when talking about a service tier Uber doesn't have an answer for... just yet. At least not on a comparably wide scale, as Uber ride passes are still in testing and available to only a limited number of users each month, while the Lyft All-Access Plan is coming to "everyone in the US by the end of the week."