2019 iPhone camera modules enter production at LG Innotek
11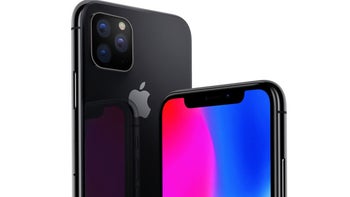 LG Innotek has reportedly began production of camera modules for the 2019 iPhone lineup. To meet Apple's high-volume demand for the component, LG Innotek is said to have increased the number of its employees four times since March.
This trend is in line with previous years, LG is one of Apple's biggest contractors, providing modules for Apple's main, front, and TrueDepth cameras.
ETNews
reports that in the second quarter of 2018, the company's Optical Solution Business Department increased the number of its short-term employees from 612 in March, to a whopping 3,396 by the end of September, to meet demand for last year's iPhone models.
This resulted in LG Innotek scoring a record third quarter in 2018 – the best in its entire history. The company earned $1.91 billion in sales and $107 million in operating profit. This isn't that big of a surprise, considering that Apple is its biggest client.
2019 could be even better for LG, as the new iPhone models are expected to sport an extra camera on the back. The iPhone 11 and (tentatively named) iPhone 11 Pro will likely have three cameras each, while the budget model is going to sport two, instead of just one. This also means that the per-module price has also been increased to reflect the addition.
Recommended Stories