id Software hits the brakes on all mobile projects
5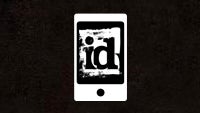 Famous game studio, id Software, has announced a sudden change in plans in its release strategy. The studio is famous for a handful of classic gaming titles such as Wolfenstein, Doom, and Quake. As mobile gaming has become a factor in the industry, id Software has released several titles on iOS since the mobile division's creation in 2007 including Rage HD, Doom II RPG, Doom Resurrection, Doom Classic, Wolfenstein 3D Platinum, and Wolfenstein RPG.
While many fans may have hoped for continued mobile releases from the company, John Carmack said the company is shelving all mobile projects to focus its resources on Doom 4.

"We did make the decision to close up our mobile development, which saddens me a lot, in that I love doing the mobile work — taking that time, spending a month, a year or something working on a mobile project," he during his QuakeCon keynote speech, "but we had some developers on there that we wanted to bring onto the Doom 4 project."
"It was looked at as something that; yes, this is fun, this is fun for the company and its entertaining and it makes money, but it's not a grand slam sort of thing on there. The Bethesda family really is about swinging for the fences. I hope we get back to mobile in various ways in the future, but the big real aim is blockbuster, AAA titles, and for id that means Doom 4, it means that we get the whole company behind that after we get Doom 3: BFG Edition out the door, essentially everybody will be focused on Doom 4 as a project."
Carmack noted that id Software actually has a completed iOS game that hasn't been released. He didn't give too much information on it or when we might actually see it in the App Store. He said they would hold off on releasing it "until some appropriate time."
While we won't be seeing anything new from id Software on the mobile front for quite some time, its prior releases are still available and for a limited time – through August 5h, they are all on sale for $0.99.

source: id Software via PocketGamer
Recommended Stories