iWatch may have two sizes and three models at launch
4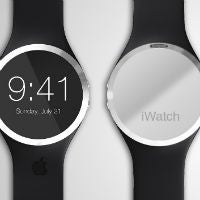 The general rule of thumb for Apple products has historically been that there will usually be a limited selection, but it is looking more and more like Apple is moving away from that way of doing business. It began with different color options for the iPhone 5c and 5s, and looks to continue with the next set of iPhones and even the iWatch.
There have been rumors in the past that point to multiple sizes for the iWatch. One of the first rumors we had ever heard claimed that there would be two sizes of iWatch -
one for women and one for men
. More recently, Apple-focused analyst Ming-Chi Kuo reiterated the rumor with the added details that the display sizes could be 1.3 and 1.5-inches. However, the newest rumor from Taiwan's
Economic Daily
is that there will actually be three different models in two sizes, a bit bigger than what Kuo claimed, at 1.6 and 1.8-inches. The report says that there will be two different versions of the 1.8-inch model, one of which will feature the often rumored sapphire display.
The report doesn't specifically mention this, but it would make sense with this rumor if the sapphire display model is the "fashion" version of the iWatch, and the other is the "
sport
" version. The report also mentions that the iWatch will be released in the third quarter of this year, which is very soon, especially compared to Kuo's prediction that the iWatch wouldn't even go into mass production until
November
.
We would say that the sizes from the new rumor seem a bit more realistic than the smaller sizes that had been rumored. But, it is quite hard to believe that the iWatch will be released between now and September.