iTunes App Store bug prevented downloads last night
15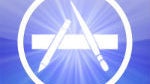 Here's a pro tip for you: whenever you run into an issue with your mobile device, always make sure you check Twitter to see how widespread the problem is. That way you won't end up trying until 1AM to walk a family member through fixing their new iPad which can't download apps, even though the problem is on Apple's end. This is of course a hypothetical scenario and certainly not one that befell one of our writers last night when the iTunes Store went down for a bit.
Apparently, there was a bug last night that prevented Apple users from downloading items across platforms, meaning iOS devices and the App Store, as well as Mac hardware and the Mac App Store. Any time a user would attempt to download an item, regardless of if it were a new purchase or re-download of previously purchased content, a message would pop-up saying that the iTunes Terms & Conditions had changed.
The issue seemed to affect only users in North America, and lasted from about 9PM to 1AM EST. Everything is all fixed now.