iPhone landing on five US regional carriers today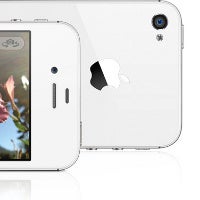 April 20th has come and the iPhone 4S has finally arrived on five regional US carriers, so there's little excuse for people across the country who want an iPhone not to get one.
Alaska Communications, Appalachian Wireless, Cellcom, nTelos and GCL
all sell the iPhone 4S starting from $149, $50 less than the price on Verizon, AT&T and Sprint.
You can get the handset on one of the five regional carriers either in store later this morning or through their websites.
Alaska Communications might be your choice if you're in - obviously - Alaska. Appalachian Wireless has coverage in parts of Kentucky and Virginia. Cellcom has Wisconsin and Michigan covered, and nTelos covers Virginia and neighboring states.
At the same time, the fourth largest US carrier, T-Mobile still doesn't offer the iPhone partly due to AWS compatibility issue, and partly through not having worked out a deal with Apple. But the carrier is not lacking the desire to offer the iPhone and has numerously stated it's ready to support the iPhone. There's already over a million iPhones on T-Mobile, but they can only use
EDGE
speeds due to incompatibility of bands.