iPhone is the focus of most web searches in 2011, steals the top spot from celebrities
23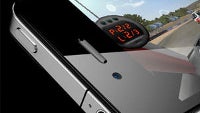 This year has been marked with some huge news - and we don't mean just ones necessarily related to technology. There was the devastating earthquake in Japan, the consequences of which touched hearts of people across the globe, there was the flood in Thailand, Osama bin Laden's death and then there was even the divorce of Kim Kardashian. Jokes aside, all of this couldn't distract the web from one thing -
the iPhone
.
Yahoo! released data about searches throughout 2011, and the iPhone grabs the first place as the thing people searched the web most for. The handset miraculously caught more people's investigative attention than Kim Kardashian, singer Katy Perry and Jenniffer Lopez. Sadly for some, Britney Spears who was at the top for four years couldn't make it into the top 10 list in 2011.
The runner-up to the iPhone in Yahoo!'s search rankings, was Casey Anthony, the woman accused of murdering her daughter.
The iPhone's popularity is somewhat surprising when we take into account the fact that in the last 9 years from 2002, there was no gadget capable of climbing to the top. Then, it was the Sony PlayStation 2 that outranked all search terms.