iPhone camera lands Steve Jobs posthumous induction into International Photography Hall of Fame
20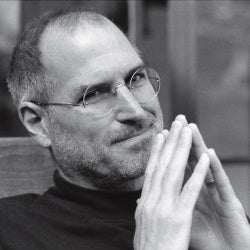 Late Apple CEO Steve Jobs has been inducted into the International Photography Hall of Fame in recognition of his contribution to photography by bringing the iPhone to the world. The facility's press release describes Jobs as
"passionate about photography"
and the iPhone as
"his most profound contribution to the artistic community"
- one that's
"changed the art and industry around it"
in less than a decade.
In addition to working hard on improving the smartphone's camera hardware and software quality every year, Apple has brought free, user-friendly photo editing and sharing tools to Mac and iPhone owners, facilitating the democratization of the art.
Meanwhile, Apple keeps making the iPhone a better camera. This year, it's going to introduce a dual camera setup to one of the handsets in the iPhone 7 line-up. Having two camera units in place of one offers interesting possibilities for users, depending on how they are configured. We have seen implementations that allow for wide-angle shots, lens blur and re-focus, among other tricks.
Allegedly, Apple has developed a method for optical zoom on smartphones using a dual camera system, and the invention could make its debut in the iPhone 7 line-up.