iPhone X beats Macbook Pro in benchmarks
75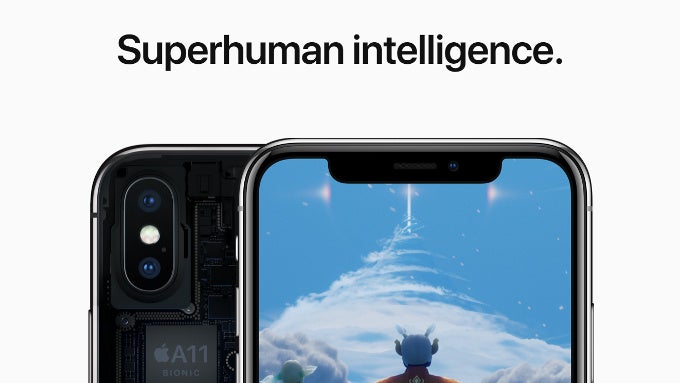 The Apple iPhone X, iPhone 8 and iPhone 8 Plus all come with a brand new system chip: the Apple A11 Bionic, and Apple was not shy about saying that it is the best chip ever put on a smartphone.
What it did not mention is that it might actually beat an Intel Core i series chip on the MacBook Pro in benchmarks as well.
The new iPhone X with the A11 has popped up on popular cross-platform benchmark app GeekBench and its score is actually higher than that of a 2017 MacBook Air and a 2017 Core i5 MacBook Pro. It's also higher than that of the 10.5-inch iPad Pro.
It truly is a beast of a chip.
Here are the actual scores of all three devices:
iPad Pro 10.5-inch: 3558 single, 9133 multi
MacBook Air (2017): 3126 single, 5935 multi
MacBook Pro 13-inch (2017 Core i5): 4342 single, 9194 multi
iPhone X: 4061 single, 9959 multi
As you can see, the single-core performance of the iPhone X is still below that of the MacBook Pro (and that's arguably the more important parameter), but the multi-core result is indeed higher.
The Apple A11 system chip has 4.3 billion transistors, includes a brand new Neural Engine that will be used for Portrait Lighting and other computational photography effects, and it rocks a brand new Apple-designed GPU that delivers up to 30% better performance than the A10.