Begun the clone wars have: check out this iPhone X copy
36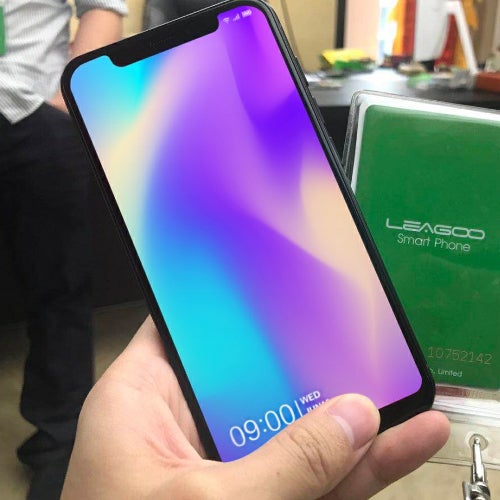 In any industry, there's often the "borrowing" or "copying" of ideas from one competitor to another — it's the way the cookie crumbles. Someone makes something cool, others try to mimic it. But there are also those who don't remix and redo other ideas, but directly replicate them. Which is always fun to witness, right? Well, unless you are the one being copied.
We present to you the Leagoo S9 — the phony
iPhone X
, powered by Android. Hey, at least it has a fingerprint scanner!
Leagoo is a China-based company and it's reasonable to assume that the phone would be sold in China only, where it was introduced today. Fun fact, however: the hardware is still finalized. In fact, the S9 was supposed to have a more Samsung Galaxy-like look, with curved display edges, but that was reportedly more expensive than Leagoo anticipated, so the company went for the iPhone X look.
With no hardware data to share, we can't know whether that "signature" notch on top of the display would store any special biometric scanners, nor whether the dual camera on the back would have a telephoto lens. The screen is said to have a 5.8-inch diagonal and it looks like it has the 19.5:9 aspect ratio, but we are not certain of the exact numbers. We do see that there's a fingerprint scanner where an Apple logo would be.
As far as hardware controls go — power and volume are all on the right, there are no navigation keys — for obvious, thin-bezelled reasons — and there's no mute switch, in case you were hoping.
Be honest, would you buy this, if only to check out how it runs?