"Stellar" sales for iPhone X in China, best selling phone in the UK
48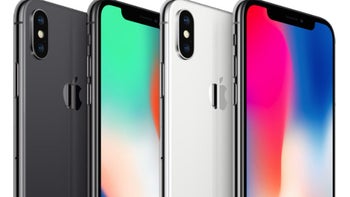 Apple iPhone X sales are "stellar" in China and Japan, and it is the best selling phone in the United Kingdom in November, according to research firm Kantar Worldpanel.
The big highlight of this story, however, really is China, the world's biggest phone market, where the iPhone X is performing incredibly well. While switchers to the iPhone X in other markets come from upgraders from earlier iPhones, in China the overwhelming majority of iPhone X buyers come from Android users.
The iPhone X was also the best-selling phone in the UK in November with a 14.4% share.
It is not all roses, though, as the overall iOS market share declined, while Android increased its market presence in the three month period ending November 2017 compared to the same period last year.
Kantar Worldpanel global director Dominic Sunnebo explained:
"Apple was riding on the back of some momentum before the iPhone X release but demand for latest model in urban China has been staggering given its price point.

"Apple is now back on form – the iPhone X was the top selling model in urban China in November, with a market share of 6.0%. Unlike in Europe and the US, where the vast majority of new early iPhone X sales came from existing Apple smartphone owners, in urban China there are significant numbers of Huawei, Xiaomi and Samsung customers switching to the new iPhone models, which they deem a cut above the rest."
You can see Kantar's breakdown of estimated iOS and Apple market share for different markets below.