On a budget? Grab an iPhone 6s for $185, get the most bang for your buck
12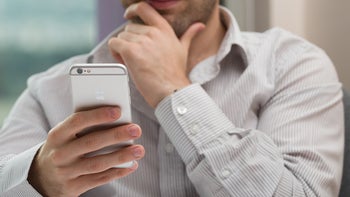 Product
Condition
Location
Price
Apple iPhone 6s
(16 GB)
A-grade refurbished
Newegg
$184.99
Apple still sells the
iPhone 6s
as an affordable, "mid-range" iPhone option if you will. And it's still pretty great — it has the amazing Taptic engine for vibration feedback, it has 3D Touch, and it still sports a headphone jack. You get to use Touch ID and even the home button is a mechanical, clicking thing, instead of a simulation. So, basically, if you're more of a fan of how Apple used to make phones, the 6s is a cool toy to have.
So, here we have an A-grade refurbished iPhone 6s for $185. That's the kind of money you'd pay for a low midrange or even entry-level phone and it's a budget range where the iPhone 6s' performance and camera are hard to beat. Granted, it's a 16 GB model, so you will have to be really careful with your storage usage. And, considering Apple is still selling these in its own store, it's reasonable to expect that it'd be getting updates for a while still.
Why is this a deal? Well, you can find a lot of 6s units for $200 and less nowadays, but those are usually B-grade or worse and sold by less-known resellers. This deal here is by Newegg and the listing claims you will get a very clean device with a minimum amount of normal-use scratches. There's no money back policy, but you have 30 days to replace the device with another one, if you so wish.
Recommended Stories