iPhone 6, iPhone 6 Plus and Samsung Galaxy S5 discounted at Walmart for the holidays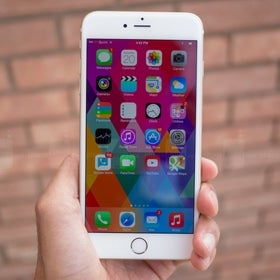 If you're in the US and you want to buy a new iPhone, or a Samsung Galaxy S5 (which, of course, isn't
that new
anymore), you should check out Walmart's deals for this holiday season. According to Bloomberg, Walmart is selling the
iPhone 6
16 GB for as low as $129 on contract (on Verizon, AT&T, or Sprint), while an
iPhone 6 Plus
16 GB can be had for as low as $229. The
iPhone 5S
has been discounted, too, and you can grab one for $49 on contract.
As for the
Samsung Galaxy S5
, this can be purchased for as low as $79 (with a contract from Verizon, AT&T, or Sprint). It looks like the S5 is the only important Android handset to be part of Walmart's promo offering.
Bloomberg has it that all these deals are available only in stores, so you won't find them online. But it's probably worth taking a trip to your local Walmart store if you're planning to buy a brand new smartphone this month, isn't it?
Apple iPhone 6