iPhone 6 could start mass production next week, iPhablet in August
16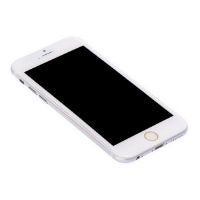 At this point, it seems reasonable to assume that, despite various rumors, Apple will be announcing the next iPhone at the usual time in September. If the release is going to be late in September, as has been the standard time, it shouldn't be too surprising that there is a new rumor saying that the iPhone 6 will begin mass production next week. The more interesting idea comes in reference to the iPhablet.
The report from the
Economic Daily News
says that, while the iPhone 6 will begin mass production next week, the 5.5-inch iPhone will not begin mass production until the second week of August. Foxconn and Pegatron are even reportedly getting ready to hire extra workers to handle the added stress of producing iPhones, and Foxconn is even planning to add extra robots to its assembly lines. The question still remains when the devices will be released.
A couple days ago, we heard that component makers were having
trouble
with the new extra-thin iPhone parts. But, we've seen enough leaks of the iPhone 6 to believe that it will go on sale in late September until we hear differently. Still, It's hard to say what is happening with the 5.5-inch iPhone. The rumored mass production start is still early enough for the device to be released before the holidays. But, there are reasons to be a bit doubtful on that, including rumors of delays, and the fact that we've seen no leaks, which is extremely odd for a device that could be released so soon.