iPads are no longer reserved for young male geeks
14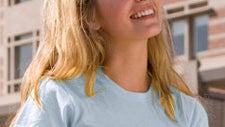 Tablets, dominated by the iPad, and e-readers are no longer a
territory reserved for young males
, Nielsen found in a demographics study showing that older people and females are increasingly adopting the relatively new segments, previously reserved for early geek adopters. The percentage of tablet
owners over the age of 55
nearly double to 19% in the second quarter of 2011, compared to only 10% in the Q3 2010.
At the same time, the share of tablet owners under 34 now stands at 46%, a significant drop from the 62% figure in the third quarter of last year. In addition,
females
are also gradually adopting tablets, but while the slates remain male territory, the e-readers seem to fit better the lifestyle of women.
Smartphones
on the other hand were equally popular among both sexes. Age-wise, they have almost the opposite dynamics as teens under 18 now accounted for only 2% of all the owners, down from 10%, while 18 to 24 year olds have increasingly spent their hard earned cash for smart handsets. Do your personal observations agree with Nielsen's findings about tablets being more of a male attribute and smartphones equally split between genders?
source:
Nielsen