iPad gets Amazon Instant Video app with offline viewing
3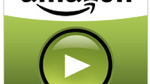 We've been wondering whether or not Amazon would ever break out and make an app for its Instant Video streaming service for a mobile platform outside of the Kindle Fire, and that moment has finally come in the form of an iPad app. The app is definitely a good start, and it's got some nice features, but it is missing a key feature.
As you'd expect, the app lets you access Amazon's huge store of Instant Video. You get unlimited streaming of video if you are an Amazon Prime member, and the app doesn't let you forget that. Every single title is emblazoned with the Prime tag in the top left, which is easy enough to ignore, but still an odd touch. As you'd expect, you can get to your watchlist, or any videos that you've purchased and are in your video library.
You can also browse through featured content, and add anything you want to your watchlist. And, you can resume watching content that you've started on another platform (desktop, PS3, Kindle Fire). Probably the best feature is that you can save videos for offline viewing, which is definitely something we'd like to see more from streaming video services.
Unfortunately, the app is pretty limited because it has no search function. The only way to get at content is either to set it up on your watchlist before jumping into the app, or getting lucky and finding something you want in the featured videos list.
Still, it's nice to finally have this app on another mobile platform. If you want to get the app, it's available for free in the
iTunes App Store
.
Recommended Stories