iPad drag-to-edit keyboard prototype video offers an elegant solution to frustrating editing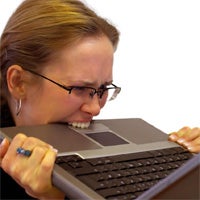 Typing on an iPad is quick and easy – as long as you don't have to go back and edit anything. When you have to go back to edit, move something around, or just want to copy some text, getting the cursor in right spot can prove to be quite an arduous task.
Daniel Hooper, who goes by @danielchooper on Twitter, has released an iPad drag-to-edit keyboard prototype video that addresses this common plight. Amazingly, at first watch, the idea seems so simple, elegant, and intuitive it is surprising that it hasn't already joined the ranks of iOS Multi-Touch gestures.
Daniel and hordes of other people feel the same way. They have submitted his solution to Apple's bug report to be considered as a feature for future iPad software keyboards. Apparently his voice has been heard. The folks in Cupertino have now classified it as a "known issue." There is no way to know if we will ever see this actually come to fruition, but the first step is always getting the manufacturer's attention, which Daniel and his supporters have achieved.
Check out the video below to see his prototype in action.