iPad 4 – is it worth upgrading?
44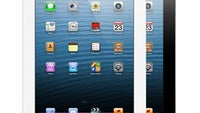 Boy, now that's what you call a surprise! Apple just announced an upgraded iPad model – the fourth-generation iPad or the
iPad 4
, if you wish to call it that, with better internals and enhanced wireless connectivity. The unveiling comes only about 7 months after the previous iPad was made official, and we bet that the great majority of the ones witnessing the event didn't see this coming.
In fact, we are sure that many an iPad owner are now holding on to their third-gen iPads wondering whether it is worth dropping another $500 or more on a new new iPad, or sticking with the old one would be the wiser thing to do. Well, to them we say wonder no more as we are here to help! We will now go over the most significant new features being introduced with the iPad 4 and give our opinion as to whether upgrading because of them is a justified investment. Let's start with...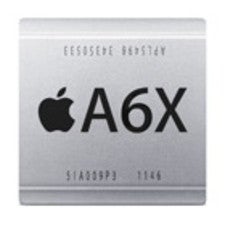 The iPad 4 comes with an A6X processor
, which we presume is more or less an A6 chip with upgraded graphics meant to handle the huge resolution of the tablet's Retina display. As a result, the newest iPad is up to twice as fast as the previous generation with an A5X chip, according to Apple. Moreover, graphics performance has been doubled without that affecting the tablet's battery life. But will there be any noticeable difference in the tablet's speed and responsiveness? Well, that depends on your usage.
Casual users that don't really push their iPads to their limit with demanding apps or games perhaps don't really have the need for the new A6X processor. After all, the third-gen iPad with its A5X chip is extremely responsive already, be it when surfing the web, enjoying music or video from iTunes, or playing Angry Birds. What may eventually make it worth upgrading, however, is that sooner or later, developers will deliver software that takes full advantage of the new chip's performance – think heavy applications for professional use or visually intensive 3D games. That's when having an A6X ticking inside your iPad may be worth it, but for now, your third-gen iPad will surely get the job done.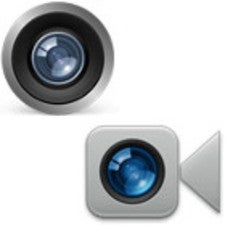 Do you use FaceTime a lot? Then here is a feature you'd truly appreciate.
The iPad 4 has an upgraded front-facing camera
that now captures video in 720p. As a result, your FaceTime conversations will be more enjoyable as the added resolution will allow the other party to see you better, and in case they happen to have an iPhone 5, an iPad mini, or an iPad 4, you'll get to enjoy clearer video as well. It is also worth mentioning that FaceTime will work both over Wi-Fi and over a cellular connection, in case your iPad supports it. Speaking of which...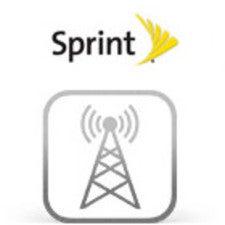 The iPad 4 and the iPad mini will be available with cellular service from Sprint
, in case that is your carrier of choice.
Sprint currently has over 30 cities under its LTE blanket
, and new ones will be added over time until the network is fully expanded in accordance to the carrier's plans. That is expected to happen in 2013. That's not a whole lot when compared to the list of markets Verizon and AT&T can brag with, yet coverage isn't everything. Sprint is offering LTE service with truly unlimited data, so one doesn't need to worry about throttling or overage fees.
And that is pretty much it. The remainder of hardware and software features found on the iPad 4 are identical to what the older model has to offer – from the 9.7-inch Retina display and 5-megapixel iSight auto-focus camera, to iOS 6 and the 10-hour battery life. If you care for an even faster processor and better front-facing camera, or you simply enjoy using Sprint's cellular service, then you might want to consider getting the new iPad 4. But if none of those features interest you, then just hold on to your third-generation iPad at least until the iPad 5 comes around.