iOS trumps Android in Q1 enterprise activations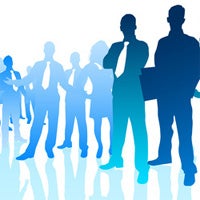 When it comes to enterprise environments so far this year, Apple trumps Android in terms of activations. A new report from Good Technology, a mobile security solutions provider, shows that iOS was strongly preferred by enterprise customers in the 1st quarter over Android.
It does need to be mentioned in advance that because RIM devices use the Blackberry Enterprise Server for corporate email access and Good did not release a Windows Phone client until April 2012, neither of those platforms were considered in these results.
When looking at the top 10 devices activated in Q1, the top 4 spots hold the majority of the weight. In order, they are the iPhone 4S, iPad 2, iPhone 4, and the new iPad. While not completely surprising from an individual device perspective considering Android is spread out among many more manufactures and models compared to iOS, what is interesting is that when the percentages are added up, iOS device accounted for 79.5% of the overall activations for the quarter.
When drilling down device types, iOS smartphones dominated the enterprise environment, accounting for 53% of the activations. iOS tablets made up 24.8% of activations, while Android smartphones represented 19.5% of devices. Finally, Android tablets accounted for a mere 0.7% of activations.
As far as industries adopting mobile technologies into their enterprise environments, financial services companies lead the pack. In Q1 financial services accounted for 36.1% of activations. Behind them was business & professional services with 17% and finally, in 3rd, the healthcare sector made up 7%.